WARNING: SPOILERS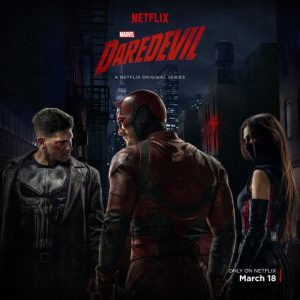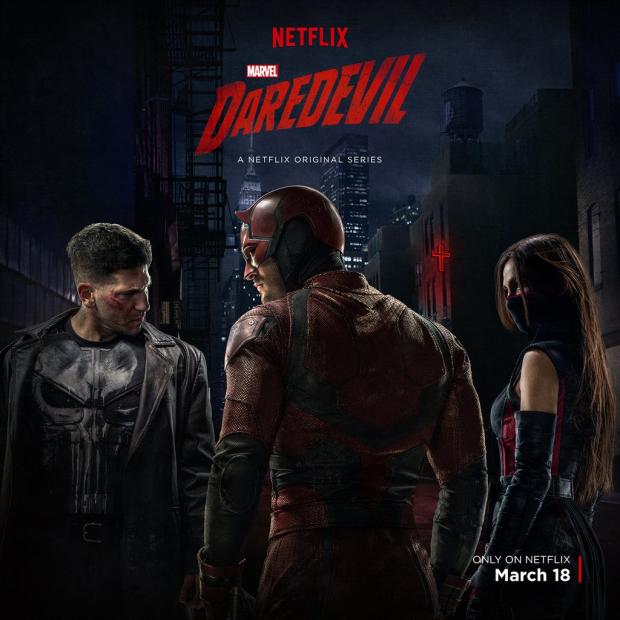 As season one of Daredevil came to a close I had my doubts about the new season. My main concern was that they would not be able to top the riveting plot line and intriguing characters of season one. And yet, as always, Daredevil surprised me.
Beginning where season one left off, with Fisk in jail and Nelson and Murdock making headlines as an up and coming law firm, Matt, Foggy and Karen seemed hopeful that they could make a difference in Hell's Kitchen. This optimism, however, is soon shattered by the arrival of several new villains to the scene: the Hand, Elektra and the Punisher.
The Hand is your typical villainous ancient criminal organization, however, Electra and the Punisher bring something completely new and exciting to the show. Elektra, soon revealed to be a former flame of Matt, is magnetic and leaves you wondering whether she leans toward good or evil. The Punisher, a military operative turned violent criminal seeking vengeance, adds a new twist to the show with his wry humor and captivating backstory. Together, Elektra and the Punisher add a new shade of grey between good and evil, and Matt is forced to ask himself, once again, what lines he is willing to cross in the name of protecting Hell's Kitchen.
In the end, Karen and Foggy's story lines fall flat this season with sub-par efforts towards justice through law and interrogation and constant criticism of Matt's crusade. The only redeemable aspect of it all is Karen finally getting together with Matt, and even that was timidly executed.
The season as a whole, however, was a success and its two saving graces were the Punisher and Elektra. I spent the whole season trying to understand these two intriguing characters. Did the Punisher deserve to be punished for his heinous crimes, or was he just exacting the punishment law enforcement refused to dole out? Was Elektra as one dimensional as she seemed? Or was there something more to her and her story? These are the questions that kept me up late one night binging the whole season in one straight shot at the end of Spring Break. Was it worth it? Definitely.
Season Two of Daredevil was the equivalent of a page turner mystery. Although every page was not a well constructed masterpiece, the plot line and a few key characters kept me on the edge of my seat, dying for the big reveal. If you want suspense, intrigue and a healthy dose of superhero violence, season two is worth your while.