McLean Homecoming & Spirit Week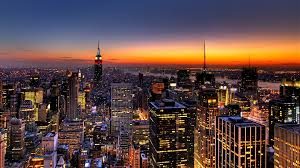 A night on the town, exploring the city, it's Midnight in Manhattan. The big homecoming dance, "Midnight in Manhattan", will be on Oct. 24. Girls, come in your sparkly dresses, and boys, in your suits and tuxedos. Look forward to a night full of dancing, great selfies, and a whole lot of fun. Tickets are being sold in the cafeteria during all lunches all week long for $20.00 a person.
"I am so excited to go to homecoming. I cannot wait to hang out with all my friends and party till I drop. Just knowing that homecoming is this weekend is making the week go by so fast," sophomore Samantha Morgan said.
The upcoming dance should be getting students in the McLean spirit. Spirit week started Oct.19.
Monday, Oct.19 – America Day
Tuesday, Oct. 20 – Safari Day
Wednesday, Oct. 21 – Mathlete/Athlete Day
Thursday, Oct. 22 – Aloha Day
Friday, Oct. 23 – Class Color Day
Freshmen – White, Sophomores – Silver, Juniors – Black, Seniors – Red
Wear your favorite spirit gear in favor of McLean High School's big dance. Whether it's showing off a wacky, wild adventure hat for Safari Day or a colorful lei for Aloha Day, feel free to join in on the fun. Don't forget to go to the homecoming football game against Washington-Lee High School on Oct. 23 at 7 p.m. 
Leave a Comment
Your donation supports the McLean High School's independent, award-winning news publication.