International pop songs to play on repeat
Sometimes listening to music in English can get a little boring, why not try something else?
レモン – Lemon – Kenshi Yonezu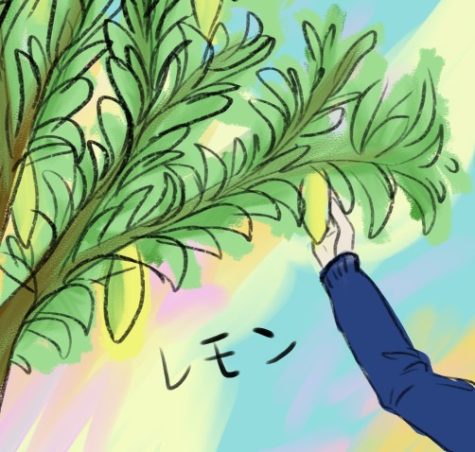 As one of the biggest hit singers in Japan during the 21st century, Kenshi Yonezu's song "Lemon" has been streamed over 723 million times on Youtube. Although first released as part of a mini-album in 2018 to go along with the TV series Unnatural, Lemon remains Yonezu's most popular song. 
Lemon begins with soft tones in the background while Yonezu sings about wishing everything that has occurred was a dream and forgetting a certain person. Though it may seem heavy, those who enjoy sad songs might find this one strangely comforting. The Japanese language itself sounds quite soft compared to English, making the lyrics of Lemon also sound soothing and calming. They focus on the loss of someone close and the struggle to find peace again, but the overall tone and beat sound lighter, like a weight is being lifted off one's shoulders. 
Kenshi Yonezu's songs often try to bring out a soothingness from death, and convey to the listener that situations are sometimes far more complex than they actually seem. In Lemon, he admits that he can't go back and change time, but that he won't forget "the bitter scent of lemons" that remains "embedded in [his] heart." Though the song is longing and sorrowful, Yonezu tries to take out something positive from whatever events happened, ending with "ima demo anata wa watashi no hikari," or "even now you remain my light."
Tout Oublier (Forget Everything) – Angele ft. Romeo Elvis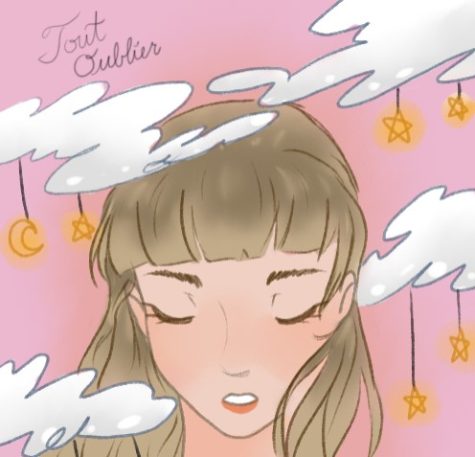 Angele is a Belgian song-artist, and has become very popular in France. Her light voice and easy-to-follow music have brought her into stardom. "Tout Oublier" is her most famous song, and features her brother, Romeo Elvis, who is also a rap-artist. 
Together, Angele and Romeo Elvis's voices contrast each other so well that Tout Oublier stands out from the countless other synthpop songs that fill the streaming charts. Based on the lyrics, the listener can conclude that happiness isn't that complicated and sadness can, in fact, pass. Though the song is not intensely emotional, its joyful, cloudy production leaves the listener in a comforting trance-like state. 
There is no defined beat drop, so the listener feels on edge the whole time, as if they were trapped in a daze. It is still soothing and the vocals bring everything together, so it is definitely worth checking out, especially for those taking French.
Så Længe Vi Danser – As Long As We're Dancing – Rasmus Seebach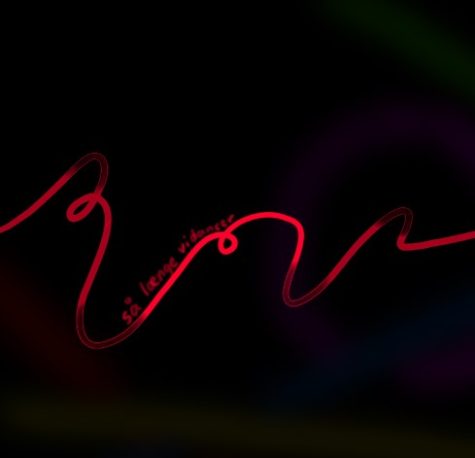 Danish singer Rasmus Seebach purposely wrote this song to bring back 80s style pop beats. On June 28th, Seebach suggested for fans to post a video of them dancing to this song, and for every video, he would send a donation to children in need.
The beats certainly have 80s vibes, but are a little held back. The beat drop could have been more pronounced, but all in all Seebach is successful in getting his listeners to dance. Listeners might even be able to visualize the colors and bright lights that he was hoping to convey through sound. Similar to Angele's synthpop style, the song's 80s-infused instrumental is just modern enough so that it remains timeless.
This song was Seebach's first following a four-year hiatus, and as of now has over 700,000 views on Youtube. For listeners looking for a sense of nostalgia that takes them back to the times of their parents' childhoods, "Så Længe Vi Danser" is worth vibing to.
出山 – Chūshān – Leaving the Mountain – 花粥 ft.王勝娚 – Huā zhōu, Wáng Shèngnán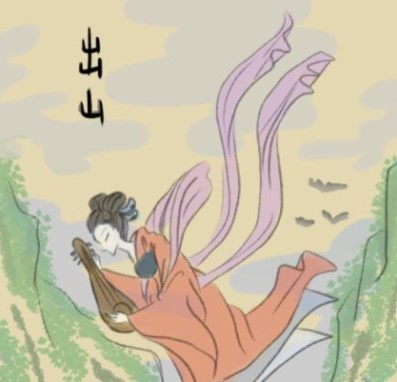 If you've been on Douyin, the Chinese version of TikTok, there is a chance you may have heard a clip of "Chushan." 28-year-old Hua Zhou partnered with Wang Shengnan, a Beijing-based indie pop singer-songwriter, for this song.
Together they mixed traditional elements like Chinese opera and the twang of classical instruments with pop-style music to create a song that seems almost otherworldly. The lyrics are heavily interlaced with meaning, suggesting lamentation for people who don't learn from their mistakes, and continue to do bad deeds. They also suggest that the singer is done living a certain way, but it is ultimately left up to the listener to decipher. 
American pop aficionados new to Chinese opera-like singing may feel it come off as awfully shrill, but will adjust to it over time. Otherwise, the theatrical themes of the song's instrumentation help emphasize the lyrics, which describe how the singer has lost care for living the way she is, like her life is a play. The song may be hard to understand for people new to Mandarin, but it is overall an amazing work of art.
Leave a Comment
Your donation supports the McLean High School's independent, award-winning news publication.