SATIRE: Local businesses prepare 911 button for violent teen fist fights
McDonald's and Santini's expect resurgence in McLean-Langley brawls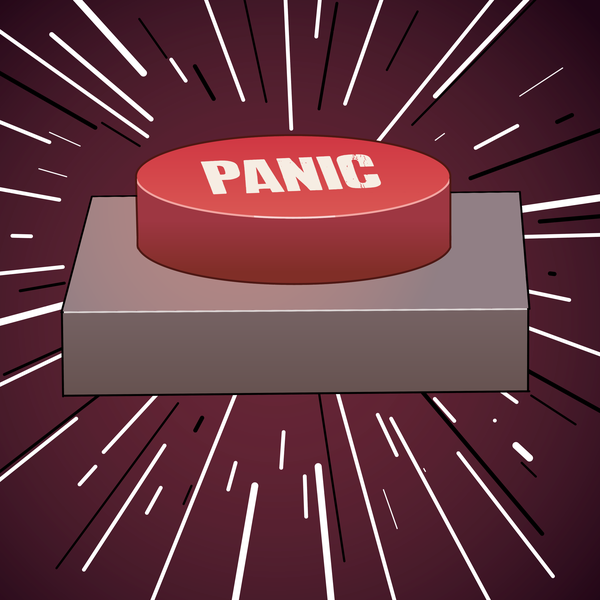 This article contains references to two real businesses, but all quotes and facts are fabricated. Any resemblance to a real life event is coincidental.
Two competing teen hangouts—McDonald's and Santini's—are developing an emergency 911 button together in preparation for the random, violent McLean-Langley fist fights expected to resume next year.
"The pandemic provided our downtown McLean location with a nice break from rowdy teenagers fighting over trivial basketball games and McChicken sandwiches," a spokesperson for McDonald's said. "However, since both McLean and Langley High School will be fully in-person next school year, it's highly likely fights will break out again, and the franchise is working with other local chains to protect valuable assets."
The button, modeled after the ones used in banks, will sit underneath the counter at both businesses and immediately alert law enforcement when a fight breaks out. Both locations are also upgrading their security cameras in anticipation for liability lawsuits.
"After researching the fight at the McLean McDonald's a few years ago, management prepared for extreme damage to capital as 17-year-olds grab each other and fling themselves over the counter into our multiple-thousand-dollar ovens and ranges," a Santini's employee said.
The two businesses don't fully understand why the fights start in the first place.
"Students from both schools talk and act the same way," a McDonald's employee said. "And they drive up to the restaurant in the same cars, wear the same clothes, eat the same food. I don't entirely get it."
Though the origins are unclear, the two businesses accuse the schools of fueling the rivalry, which both administrations and FCPS vehemently deny.
"We take these fights seriously and reprimand students for disrupting operations at these community businesses, but we can't take responsibility when students decide to do these things," said McLean assistant principal Charles Heathrow. "I mean, the only thing McLean and Langley have done in recent years is do nothing about students' vicious views of each other, sell merchandise denouncing the opposing school, encourage aggressive sports rivalries, and continue to use mascots that represent Scotland's competing Lowlands and Highlands."
FCPS backs the schools' administrations. The district argues that high school rivalries are common across the country and an integral part of the American high school experience.
"Our country is founded on rich people fighting violently in public spaces," an FCPS spokesperson said. "Inspired by the duels of the 1700s and the modern halls of Congress, we want McLean and Langley students to experience a small taste of adult America by fighting with other paying customers at a fast food restaurant and going viral after being taken away by police."
Both businesses do not believe the district or schools will take responsibility for any damage done to their properties, and they expect to double down as sports games resume fully.
"The last thing we need is more crippling costs after the pandemic," a Santini's manager said. "We're prepared for the worst, which in this case is teenagers fighting over a painted rock at 8 p.m."
Leave a Comment
Your donation supports the McLean High School's independent, award-winning news publication.