To drip or to drown
Gunna releases first studio album under YSL Records
College Park, Georgia-based rapper Gunna dropped his sixth work, Drip or Drown 2, on Feb. 22. This release is the rapper's first studio album under YSL Records, a label ran by Young Thug.
The album opens with "Wit It," a track paired with a classic techno trap beat. As expected, the track runs through lyrics surrounding the concepts of luxury and loyalty, making the piece a fitting introduction to Gunna's album.
A fan favorite on the album is "Speed It Up," which exemplifies Gunna's typical liquid flow with a catchy hook. It's tracks like these that remind listeners of Gunna's new, unique sound in the world of hip hop. Like "One Call," another track on the album, the song was first released as a single on Feb. 11.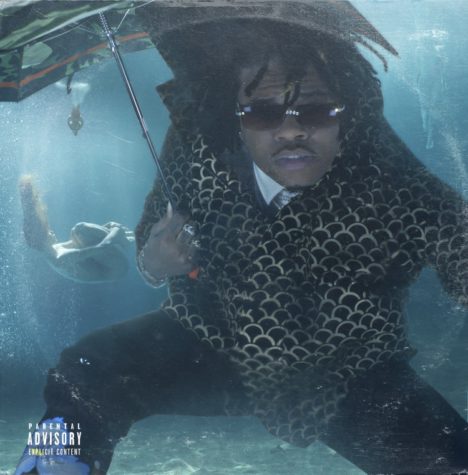 "The song is very easy to dance to," senior Ian Ghasemian said. "'Speed It Up' and the other songs represent a new wave of hip hop, because Gunna's pretty young and from the Atlanta region. He's continuing a rap legacy."
Known most widely for his frequent collaboration with rapper Lil Baby or his hit 2018 single "Drip Too Hard," Gunna is appreciated for his raw style. This is continually seen on Drip or Drown 2.
"He doesn't use autotune very frequently, relying on his own rhythm," Ghasemian said. "His voice can be heard on various albums including Travis Scott's famed Astroworld, where he sings the hook on 'Yosemite.'"
Another theme noted throughout the album is the idea of material wealth. Gunna does little to stray from the trite image of hip hop: foreign cars and VVS diamonds.
"I thought it was a very basic rap album. [Gunna] needs to expands his horizons," senior Jana Kral said. "Overall, his rapping isn't as innovative as it should be."
Despite the homogenous nature of his lyrics, Gunna's Drip or Drown 2 certainly didn't disappoint fans craving a classic trap album. Gunna will have to be more creative with his future albums if he wants to keep up with the ever-changing rap world.
Final Verdict: B-