2017 comebacks in cinema
An insight into sequels coming this May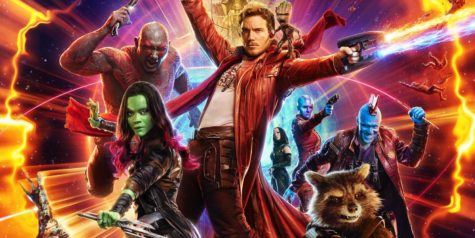 Justin Kim, Reporter
April 28, 2017
Filed under A&E
Hang on for a minute...we're trying to find some more stories you might like.
Guardians of the Galaxy Vol.2
Admit it; you have a special place in your heart for a certain gun-happy raccoon and his talking tree companion with a limited vocabulary. When Guardians of the Galaxy hit theaters in 2014, it was a hit that no one could have expected. Now, three years later, the mere mention of a sequel has already drawn an explosive reaction from the fans. Directed by James Gunn, the film will star Chris Pratt, Zoe Saldana, Dave Bautista, Vin Diesel, and Bradley Cooper as the five roguish space faring superhero team.
With the new trailer looking to bring back all the wit and charm that the Guardians had the first time, the response couldn't be anything but positive. There isn't much footage to see yet, but what little has been revealed has shown the humor, the camaraderie, and best of all, baby Groot. And the second trailer did nothing but help its building hype.
Mclean students have caught onto the hype as well. "Guardians of the Galaxy was a really good movie. Each character had a distinguished personality. I thought they were having better interactions based on the new trailer. And of course, Baby Groot. And Yondu seems like he's going to be better than the last movie," Junior Aaron Stone said.
Guardians of the Galaxy Vol.2 hits theaters on May 5, 2017.

Alien: Covenant
If anyone were to ask a long-standing moviegoer what movie they consider "timeless," nine out of ten Ridley Scott's sci-fi horror film Alien would be amongst the picks. Widely popular, the franchise got a prequel in 2012, titled Prometheus, with Scott returning after nearly 33 years. While receptions to it have been mixed, its box office success was enough to warrant it a sequel – Alien: Covenant. The film will have Scott at the helm, starring Michael Fassbender, Katherine Waterston, and Daniel McBride.
One of the reasons Prometheus got so much flack from fans might have been due to its deviation from the usual horror material of the alien itself, instead choosing to tell a near-biblical space story that ultimately ended up dissatisfying the fans. Thankfully, the teaser poster with the iconic xenomorph in a disturbingly dark background, as well as the trailer released around Christmas, which further indicated a bloody washed-out survival film of humans against aliens, should alleviate immediate concerns.
"They are continuing the genre of space horror, which is a good choice." Junior Ethan Williams said. "Prometheus wasn't very good, when it was supposed to be the prequel to the whole alien thing. The original franchise is still cool though, so I'm excited for the film to return to its roots,"
Alien: Covenant releases on May 17, 2017.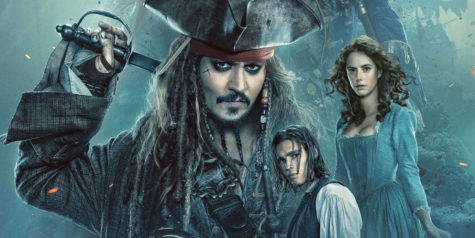 Pirates of the Caribbean: Dead Men Tell No Tales
Who would have known that a film based on a theme park ride would become one of Hollywood's greatest running franchises? In 2003, Curse of the Black Pearl was released, bringing a fresh swashbuckling action thriller and an enigmatic pirate Johnny Depp to the seas. It's been 15 years since then, and now Depp is returning once again for the fifth film in the franchise, Pirates of the Caribbean: Dead Men Tell No Tales.

It has been through some rough waves with its sequels; while every one of them has been box office hits, the critical score has decreased more and more with each progressing film. Even the general audience, who had stuck by the series steadfast, has started to be worn out by the constant downgrade in quality. At this point, most are extremely hesitant to be overjoyed about yet another sequel. The trailers for the film didn't show much, but initial reactions has been rather subdued.
Some people are still cautiously hopeful for the film however. "I have pretty high hopes for the movie, because Pirates of the Caribbean is a great series and Johnny Depp does a very good job as Jack Sparrow," Junior Michael Deitch said. "But since it's being made so long after the others it sounds like it's not going to be as good as the original four."
Pirates of the Caribbean: Dead Men Tell No Tales sets sail on May 26, 2017.