Trader Joe's steals for Valentine's Day
A look at budget grocery chain's cheery products, all under $10
Valentine's Day gift giving can be difficult and expensive. However, on every occasion there's one grocery chain any shopper can count on: Trader Joe's. With a cheap but cheery selection of Valentine's Day gifts, good 'ole Joe's always can save the day. Here are five gift options for your Valentine; not only all in one store, but all under $10.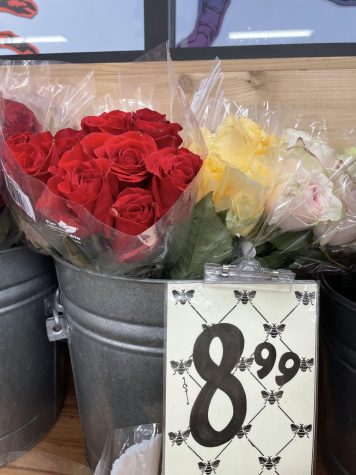 Flower Arrangements
Upon entering the store, shoppers may be swayed towards the aisles of unique flavored trail mix or finding a hidden stuffed animal. Be sure not to skimp out on the flower section! There's no Valentine's Day without roses, but the store also sells hydrangeas and other flowers. Shoppers can find a wide range of beautiful flowers in the front of the store, including a dozen red roses for $8.99. That's a steal compared to other chains like Giant, where one bouquet can cost up to $30.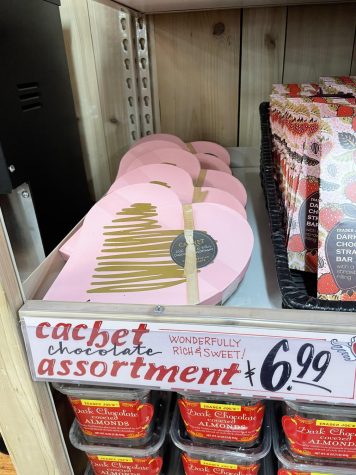 Heart-Shaped Chocolate Box
Among the broad array of sweet treats, there's one dessert that is undeniably the most authentic and romantic. This Trader Joe's chocolate box has it all; for $6.99, shoppers get an assortment of nine flavors: hazelnut cream, smooth and sea salt caramel, marzipan and pure ganache, truffle coffee, raspberry yogurt, and hazelnut and praline double lait. Although one or two of the flavors weren't quite our favorites, there's enough to choose from to hit your sweet spot. Whether it's for a Valentine, a Gal-entine, or more of a 'single' appreciation-tine, this affordable box is the perfect size to enjoy in any Valentine's Day scenario.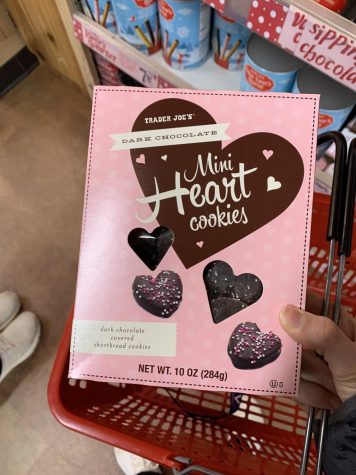 Mini Heart Cookies
These cookies were the only item that warrant a negative review. Although the cookies look endearing, the dark chocolate exterior and sprinkles lacked flavor. The cookie's interior had no buttery or vanilla flavor as shortbread usually does. The only positive feature was a satisfying, crunchy texture. The lack of quality may be a result of the ripe price of $2.99 for an entire box.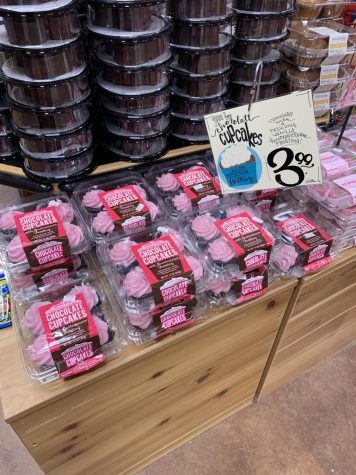 Pink Gluten-Free Cupcakes
Although store-bought cupcakes don't usually live up to the deliciousness of their homemade counterparts, these were off the charts. The gluten-free, or "flourless" cupcakes, were rich and flavorful. The buttercream frosting was to die for. It was light and fluffy, and the pink color was perfect for Valentine's day. These are the perfect treat, gluten sensitive or not. The package comes with four cupcakes and only costs $3.99.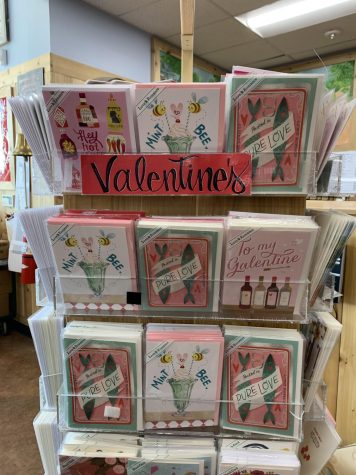 Themed Cards
It's true, Trader Joe's isn't exactly notorious for their selection of cards, but this rack was a pleasant surprise. Of course, Trader Joe's doesn't discriminate: included were cards for Valentines and Galentines. Not only do the cards cost $0.99 each, they complete the perfect bundle of gifts found all in the same store.
Leave a Comment
Your donation supports the McLean High School's independent, award-winning news publication.