Highlander Flex should be every Highlander Time
Instead of Highlander Time rotating classes, every Highlander Time should always be "Flex"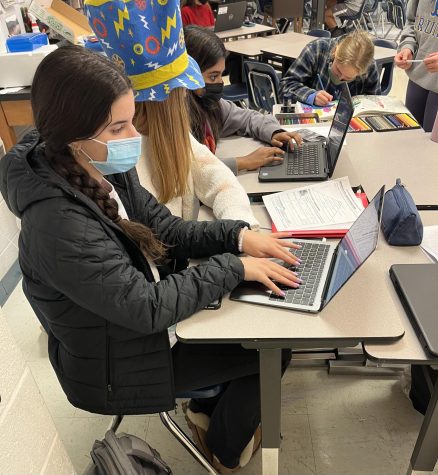 Highlander Time, a non-academic class period on silver days, forces students to rotate through two classes in their schedule twice a day. There's a clear alternative to the unnecessary rotation: making every Highlander Time period a "Flex" period, where students are permitted more freedom than being forced into one classroom.
Currently, the school offers a Highlander Time Flex period after Highlander Times rotate through all 7 periods. After the Flex period, the rotation resets back to students' first period classes. The current Highlander Time schedule does not fit students' academic needs.
"Sometimes I need help with my work, but I can't ask my teachers for it because I'm not in that class," junior Sasha Zeltser said. "For example, if it's Highlander Time 2 [where students are in their 2nd period classes] and I need help from my third period teacher…my teacher can't help me."
Making all Highlander Times a flexible period would be a solution, because students aren't assigned to one class; they're free to move about without needing permission at the discretion of any teacher.
"I'm struggling with math, so I could get help from [my math teacher] during Flex…because I feel like that's a class where I [always] need help from the teacher," Zeltser said.
Making every Highlander Time a Flex period would be beneficial to students, but there are county regulations that prohibit the school from changing the schedule.
"We have to have the eight periods—we kept [Highlander Time as] fourth period like last year—so it's really their mandate," principal Ellen Reilly said.
An advisory period has also been incorporated into Highlander Time this year, a social-emotional learning lesson that the school district requires.
Still, mandates can be altered—and because Highlander Time is rarely used as an educational period due to its arbitrary rotation pattern, it doesn't truly serve as a class period in its current state anyway. Critics draw attention to the fact students currently treat Flex as a recess-like period, though, which is not the case with traditional Highlander Time periods.
"The days we have flex I think are fun, I think it's [like] 'highschool recess,'" Reilly said. But I think if we did that every single time, that would…become like 'Okay, what are we going to do.'"
Still, that's likely because Highlander Time Flex is so rare; it happens once every 4 days, and only for half of Highlander Time. If there was a Flex period every day that lasted the entirety of what would be a fourth period, students would naturally mix "highschool recess" with talking to teachers, getting extra help and interacting with friends.
"Another benefit that I love about Highlander Time Flex is that I get to spend time with my friends that I don't have classes with," Zeltser said. "I am able to do work with my friends if I don't need help from teachers and get to spend time with them."
Highlander Time in its current state isn't enough to benefit students, because they're locked away in rooms where they don't always need to be. Making all Highlander Time periods "flex" would be the ultimate solution—one where students can both get help and recharge during a stressful, hectic pandemic-era school year.
Leave a Comment
Your donation supports the McLean High School's independent, award-winning news publication.