Virginia swings back to red
Republican Glenn Youngkin defeats Terry McAuliffe in hotly contested gubernatorial election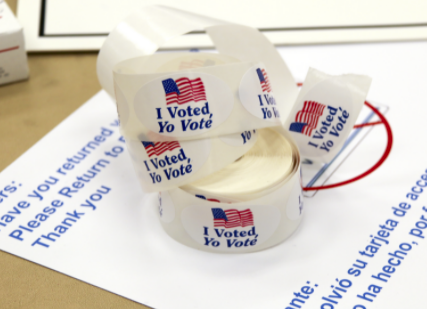 On Wednesday morning, former Virginia governor Terry McAuliffe delivered a concession speech in the 2021 gubernatorial race, admitting defeat in an extremely close race to Republican Glenn Youngkin.
"While last night we came up short, I am proud that we spent this campaign fighting for the values we so deeply believe in," McAuliffe said. "Congratulations to Governor-Elect Glenn Youngkin on his victory."
Youngkin had garnered 51% of the votes to McAuliffe's 49%. In a historic win, the Republican party also secured the Lieutenant Governorship, electing former Marine Winsome Sears to become the first Black female Lieutenant Governor of Virginia.
View this post on Instagram
The gubernatorial race was closely watched as a signifier of President Biden's popularity. In the 2020 presidential election, Biden secured 54% of the vote, handily winning the state.
But with Biden's popularity waning and the Democratic party appearing fatigued, McAuliffe's campaign struggled to compete with Youngkin. McAuliffe was also criticized for overly relying on attempting to tie Youngkin to former President Trump in his campaign ads against his opponent.
"The lack of action on the federal government level and failing approval ratings of President Biden have all contributed to the less-than-ideal perception of the current Democratic party," said senior Atticus Gore. "McAuliffe put a lot of pressure on Republican voters, connecting Youngkin to Trump, but Youngkin was able to deflect these connections."  
In contrast, Republicans experienced vigorous voter turnout, especially in rural areas, boosting Youngkin to a narrow win over McAuliffe. Youngkin's campaign was also supercharged by shifting suburban support and an overall campaign message focusing on education and economic stability. In his victory speech after being announced the projected winner, the new Governor-Elect highlighted reforms he hopes to implement within the public school system.
"For too long, we've been expected to shelve our dreams, shelve our hope, [and] to settle for low expectations," Youngkin said. "We will not be a commonwealth of low expectations. We will be a commonwealth of high expectations."
Leave a Comment
Your donation supports the McLean High School's independent, award-winning news publication.