Annual bonfire sparks fun night
Students meet at the softball field for s'mores and music
As the fall season continues, McLean students are taking advantage of the warm weather, participating in events like the annual bonfire. The bonfire tradition at McLean has been around since 2017 and usually honors homecoming week as an evening social activity. It's a fun opportunity for students to grab friends, blankets, and marshmallows and enjoy the campfire.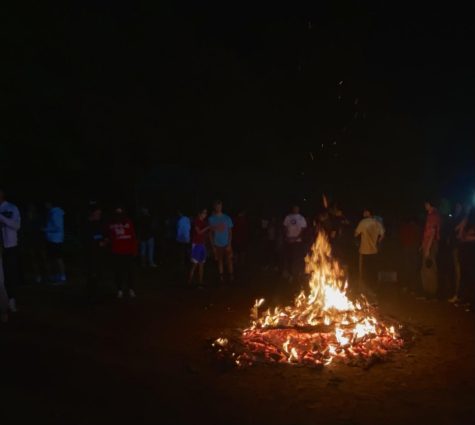 On Wednesday, Sept. 29, McLean students started gathering at the softball field at around 7 p.m., anticipating the start of the bonfire. This is the first bonfire since the start of the COVID-19 pandemic, and Principal Ellen Reilly said that not much has changed since the pre-pandemic bonfires. Country music still plays and the cozy atmosphere remains the same. 
McLean students were excited to make an appearance and participate in the activities taking place on the softball field. Several students said they were most looking forward to roasting marshmallows and making s'mores, which were available to all who came. Others said they were happy to meet up with their classmates and hang out with their friends.
"[It was] fun to see random people and see a lot of the McLean community come together," junior Etienne Brownlow said.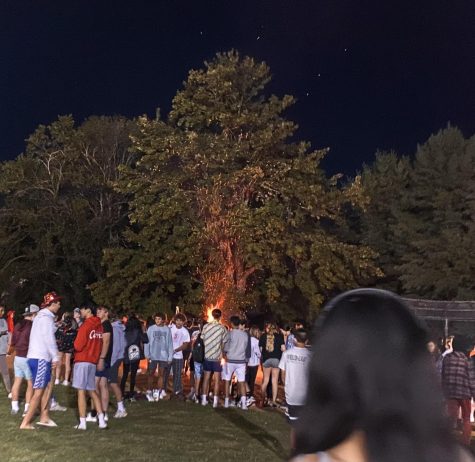 Leave a Comment