Best Buddies hosts pandemic-friendly events
Members participated in spring fundraising and friendship walk to promote kindness and inclusion
Throughout April, members of Best Buddies have participated in fundraising, interactive events, and a virtual spring walk to help promote inclusion for students with developmental disabilities. McLean's chapter of the club raised $2,677 and is the fourth largest fundraising team in the Virginia-D.C. region.
The club has overcome numerous challenges caused by COVID-19, which have altered the format of Best Buddy meetings, fundraising, and events.
"It's been more challenging for members to build friendships with new people. We've had to adapt to COVID by hosting virtual meetings and trying to keep members engaged through social media," said junior Clair Trocchio, who is the Best Buddies treasurer. "All of the Best Buddies officers have been communicating with each other a lot to try to make the club as fun and interactive as possible even though we can't be in-person."
On May 1, Best Buddies held its annual spring Friendship Walk. Unlike previous years, students did not go to Washington D.C. to attend the event but participated in self-directed walks in their individual communities.
"In past years, we [were] able to all come together in Washington D.C. to celebrate," said junior Ava Birchfield, who is a co-president of Best Buddies. "There's usually a DJ, a dance floor, food, games, etc., but unfortunately due to the coronavirus we've had to make the switch to a virtual walk."
A benefit of the new walk format is that the qualifications to participate are less restrictive than in previous years.
"Anyone can participate in the walk this year," Birchfield said. "We encourage everyone to walk around your neighborhood with friends and ultimately just spread the message of inclusion. In normal years where Covid wasn't an issue, the only people that could attend were members of Best Buddies."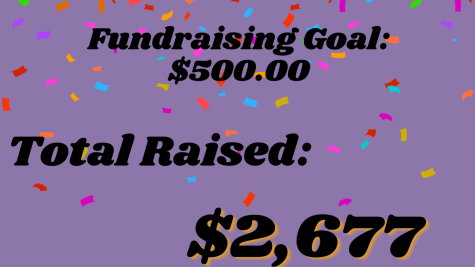 The self-directed format of the walks has made it unclear exactly how many people participated in the event.
"This year it's very different, and it's hard to know for sure how many people are actually participating," Birchfield said. "We hope that at McLean, the majority of our club goes on a walk or pushes for final donations, but it's hard to know for sure."
Despite the changes to the format of Best Buddies events, students from McLean have been able to raise thousands of dollars to support the program. Virtual meetings have enabled the group to create additional fundraisers they typically do not host.
"In a normal year, McLean Best Buddies only has one fundraising event for the friendship walk which raises money for our region, but due to the pandemic [the Best Buddies organization] rearranged the schedule and we ended up having two friendship walks this year," said junior Atticus Gore, who is a co-president of Best Buddies. "We had one in the fall where we were the top three fundraiser in the region and then we had another fundraiser in the spring."
The funds go directly to the promotion of Best Buddies and the expansion of the program to other schools in the region.
"We raise money to support the openings of new chapters in lower income communities and allow the growth of Best Buddies as a whole," Birchfield said.
In addition to ranking fourth in the Virginia/D.C. region, junior Atticus Gore and junior Skye Bailey were ranked 7th and 10th respectively for their fundraisers.
"My biggest recommendation to people who are having a hard time fundraising or just need some ideas is just talk to people about it," Gore said. "I always have pretty good success when I'm asking people to donate to such an amazing cause. Many people care about the mission of best buddies and they're willing to donate, you just have to ask."
Although planning and coordinating events has become more difficult this year as a result of COVID-19, Best Buddies holds events and meetings to help students to stay connected and form strong friendships with their buddies.
"I think the interactions and social connections made because of the Best Buddies program during the pandemic made life that much easier for everyone," Best Buddies sponsor Mark Thompson said.
Members of Best Buddies encourage students and adults alike to promote inclusion by taking efforts to be kind to others.
"Anyone can support Best Buddies by meeting new people and just saying hi to someone with or without an IDD [intellectual and developmental disability]," Birchfield said. "The whole purpose of Best Buddies is to spread the message of inclusion so we'd hope that others not in the club can do the same."
Visit the Best Buddies website to register to participate in Best Buddies.
For additional information, visit McLean's Best Buddies Instagram.
Leave a Comment
Your donation supports the McLean High School's independent, award-winning news publication.