A wild year of wildfires
California firefighters explain why this season has been unlike any other
California firefighters are facing an unprecedented fire season. The increased intensity of fires, lack of rain, and health risks from COVID-19 made this year dramatically different than previous years.
Between August and September, six fires were added to the list of California's 20 largest recorded wildfires. The most extensive, the August Complex fire, is currently recorded as the largest wildfire in California's history. The smoke from the wildfires was so profuse it blanketed the East Coast in a thick haze that allowed observers to gaze directly at the sun.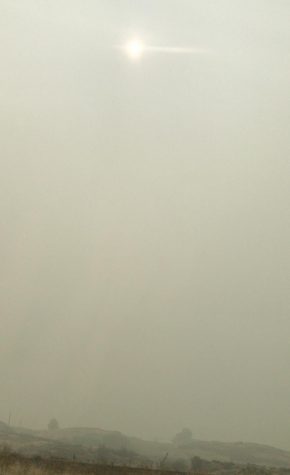 The far-reaching effects of the fires concerned East Coast residents. "I think it is terrible and emphasizes the fact that action needs to be taken to combat climate change now," sophomore Tejini Holavanahali said.
A confluence of several factors resulted in challenging conditions for firefighters.
"Fires have been more widespread lately, particularly in California where we battle drought, bark beetles, and unattended wild land areas. One of the challenges this year is that last season we encountered heavier rains, which reduced a larger fire season," said Brian Fallon, Fire Captain and Paramedic for the Rancho Cucamonga Fire Department in California. "This year we are facing greater vegetation growth from a lack of last year's burning."
The increasing number and severity of fires may also be affected by environmental changes occurring in California.
"It is possible that global change has affected some aspects of wildland firefighting," Fallon said. "Over the years, and due to drought, we have seen these fires become more explosive and widespread. In times past, fire season would last five months, whereas now we are seeing the typical fire season lasting six to seven months."
COVID-19 has created additional challenges resulting in shortages of firefighters at a time when more staff is necessary.
"The challenge [is] that . . . if a member of a fire department crew starts exhibiting symptoms (fever, cough, etc.), they could potentially infect other personnel. This results in a reduction of resources during a time where manpower is limited," said Shawn Epstein, Fire Engineer and Paramedic for Rancho Cucamonga Fire Department.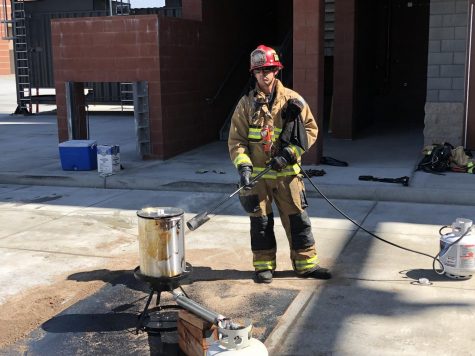 In addition to reducing the number of available firefighters, COVID-19 has created many difficulties for firefighters traveling to remote locations to fight fires. In the past, firefighters organized in base camps.
"A typical base camp may have several hundred firefighters," Fallon said. "These locations house firefighters, provide supplies, maintenance areas and food during the incident. . . . [T]he pandemic has created social distancing issues that we have not encountered before."
Firefighters have had to make changes to address these issues.
"With the pandemic, finding locations large enough to accommodate social distancing and other needs like restroom facilities and food service has created challenges. Now, firefighters are being housed at local hotels during these incidents which has been a significant change," Fallon said.
Firefighters highlight the importance of proper land maintenance to prevent fires.
"Many cities that have homes in the urban interface have a weed abatement requirement. This means that the homeowner must comply with a specific amount of vegetation clearance around their property," Epstein said. "If the owner fails to comply, the city will perform the weed abatement at the expense of the homeowner."
California firefighters work with government agencies, including the U.S. Forest Service and CAL FIRE, to maintain forestland and to keep land that borders residential areas in a safe and healthy condition.
"Steps such as removing dead trees, prescribed burn operations, and forest clean-up are measures that can help keep the forest healthy and prevent the spread of fires. The challenge with any prevention measures are the cost and resources," Epstein said.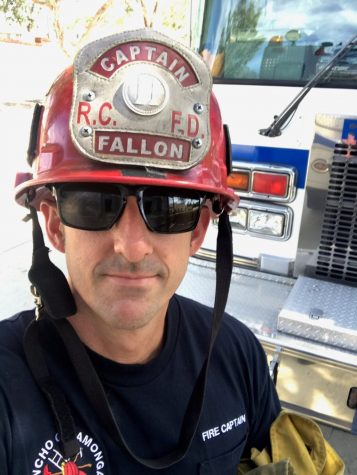 Although it might seem counterintuitive, when fires occur, firefighters sometimes allow fires to continue to burn in order to improve the overall health of the forest and prevent future fires.
"Controlled burns are helpful depending on the availability of personnel to manage the burns," Fallon said. "Oftentimes when a fire escapes to the forest, the Forest Service personnel will allow the fire to burn. It's been shown that fire leads to rejuvenation of the forest."
Despite facing unprecedented challenges, California firefighters remain committed to their profession.
"Firefighters are a unique group of public servants whose purpose is to care for people. We are in this profession to serve the emergency needs of the community," Epstein said. "I think it's a great honor and privilege to answer the call when someone needs assistance."