SOL testing steps forward
Students use FCPS-owned personal devices for standardized testing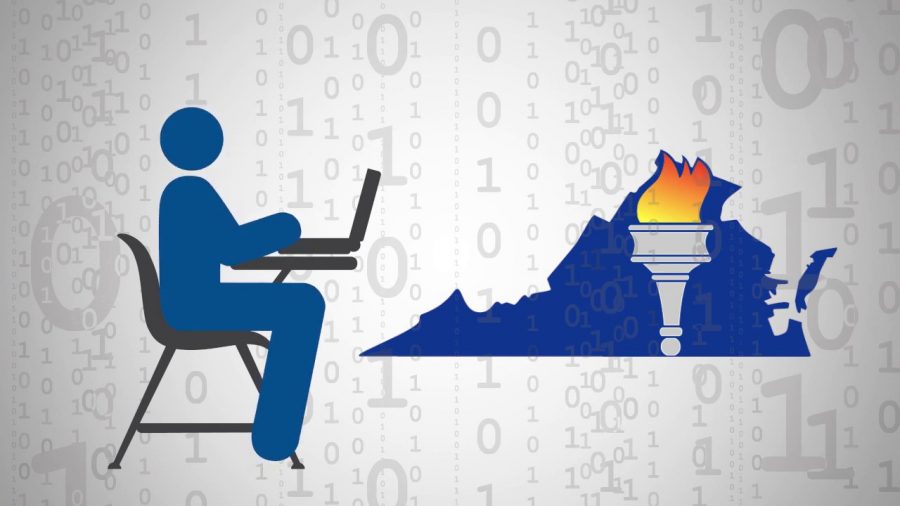 In some non-Coronavirus news, this week many McLean juniors took the English Writing SOL, one of the last Standard of Learning tests that 11th graders will have to complete as they near the end of their high school careers, especially since FCPS phases out SOL tests for projects instead.
This is the first year of using school-provided personal laptops for the testing, as a result of this year's FCPSOn and digital learning initiatives. Except for those students who usually use computers not owned by FCPS, like Macs or personal Chromebooks, students were able to bring their normal laptops for testing. For most, this process of switching over to personal devices was relatively painless.
"Other than having to remember our chargers or be provided with them at the testing location, using our own devices changed nothing. It was the same as any other SOL. The TestNav app is already on our computers, so we just had to click on it," junior Tess Mellinger said.
But for some others, remembering to bring your own computer and charger felt like an unnecessary burden to the already laborious event of taking an SOL.
"It was more difficult to have to use our computers because there was the possibility that someone would forget theirs at home. And although they had extras, it just added to unneeded stress," junior Jacob Morse said.
On the other hand, junior Nate Fimbres enjoyed the experience.
"It was better and easier to use our personal computers because I could just get on and do it, and I didn't have to wait for it to load up for so long," Fimbres said.
As FCPS begins to experiment with online and digital learning resources, this week's SOL testing represents an event in a broad process to revolutionize learning and testing as we know it.