Social activists in training
FCPS excuses students for protests and civil engagement activities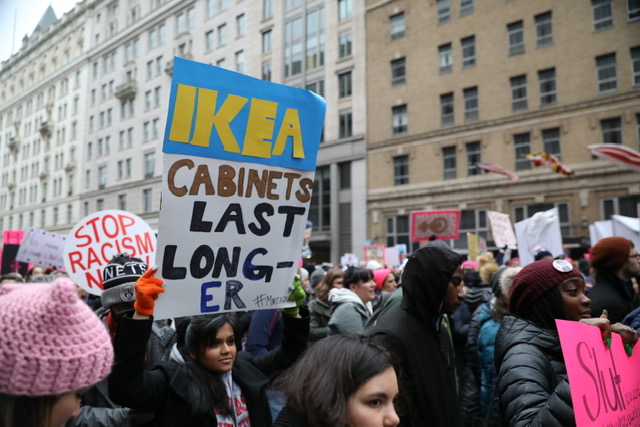 On Dec. 19, 2019, Fairfax County School Board announced that it will allow excused absences for students who wish to engage in civil activism starting on Jan. 27, 2020. The Washington Post and CNN both reported on this new change as one of the firsts in the country. 
Fairfax County's proximity to D.C. has provided a platform for students to express their opinions regarding current political and social issues. 
"While FCPS provides opportunities for students to get involved in the life of their communities an d beyond, there are occasional opportunities for students to actively participate and share their voices and perspectives in the metropolitan Washington, DC region," former Fairfax County School Board member Ryan McElveen said on his twitter. 
I'm immensely proud that, beginning January 27, 2020, Fairfax County Public Schools will become one of the first school districts in the nation to allow excused absences for civic engagement activities. pic.twitter.com/KvZP9ilqe9

— Ryan McElveen (@RyanLMcElveen) December 19, 2019
In 2018, lots of McLean High School students participated in the school Walkout for the school shooting incident in Parkland, Florida. 
In addition, worldwide Fridays for Future Climate Strike founded by young environmental activist Greta Thunberg inspired many Fairfax County students to protest in D.C. in September of 2019. Some McLean students also missed school to express their concerns. 
 "I believe that by striking I can help represent the voiceless and be active in politics even if I can't vote," sophomore Leah Siegel said. 
To many civically active students, this change in policy not only relieves their stress by balancing their school work schedule but also allows them to actively engage with current society. 
"FCPS granting us an excused absence for civic engagement events uplifts students' voice and power," junior Brittany Peng said. "They value our agency and conviction in inciting changes in our country that will impact all of us in the future and allow us to be civic leaders."