A Day in D.C.
Check out these attractions the next time you visit Washington, D.C.
Rebeka Rafi , Advertising Manager & Features Editor
February 14, 2019
Spring is right around the corner and one of the best places to visit when the weather begins to get warmer is D.C.
We are so fortunate to live so close to our nation's capital. D.C. is a city is rich with history, monuments, and fun activities to do with friends and family.
One of the must-see museums that visitors from all around the country travel to see is the Smithsonian National Museum of Natural History. It is located on the National Mall 10th St. & Constitution Avenue. According to the Smithsonian visitor stats, the museum received about a staggering 20.9 million visits in 2018!
Once you walk in, you are automatically greeted by a 14-foot-tall African bush elephant that has been standing there since 1959.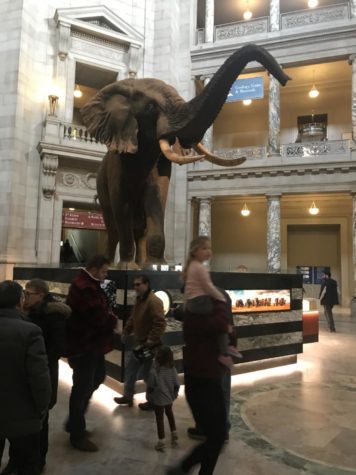 Throughout the museum, you can find a multitude of exhibits to choose from. There is a Butterfly Pavilion all the way to a Hall of Human Origins Exhibit. But, a very popular exhibit would be the Hall of Mammals. Not only can you examine the detailed mammals, but the exhibit also includes interactive experiences where you can learn more about the important features of mammals.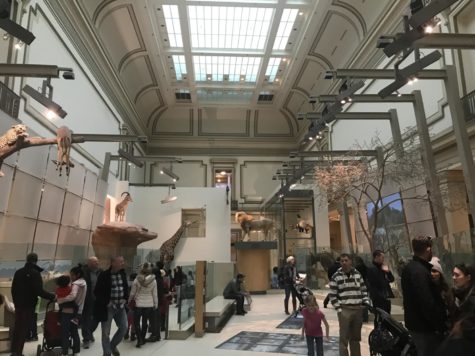 Another museum that is definitely worth visiting is the Madame Tussauds Wax Museum. Although it is not as popular as the Smithsonian Museums, it is still a unique experience that is hard to find anywhere else.  
Unlike the other museums on the National Mall, the Wax Museum does require a fee per person. However, if you are interested in seeing realistic wax figures, then this is the museum for you!
The museum includes all different types of celebrities. From presidents, athletes, Hollywood stars, singers, well-known celebrities, I'm sure that you will be astounded by the variety of figures that are included in this museum.
Finally, don't forget to check out the monuments. These monuments each hold historical significance and represent the foundations of what this nation was built on.
The Washington Monument is a popular attraction; it was created in honor of our first President George Washington and continues to stand tall today, measuring over 555 feet tall!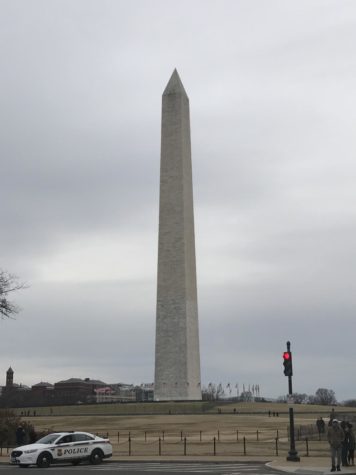 Although the elevator inside that takes visitors to the top of the monument is currently closed, the exterior is still worth admiring.
So when spring comes around, don't forget to visit Washington, DC!