Girls soccer wins district championship
Girls varsity soccer team defeats Yorktown to take home district championship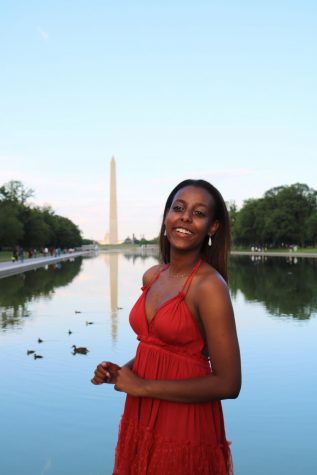 More stories from Maya Amman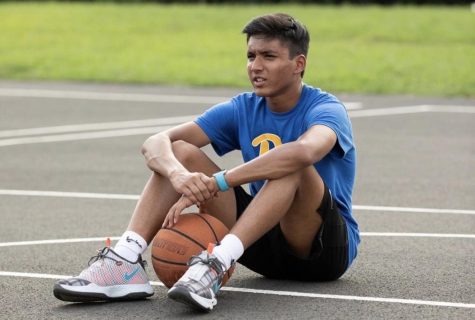 More stories from Arnav Gupta
After a hard-fought season, the McLean girls varsity soccer team defeated Yorktown High School and won the Liberty District Championship on June 7. Having an overall record of 10-2, the team carried their momentum into a well-deserved win for McLean's soccer program. 
"I didn't go into that game as confident as I should have been because Yorktown is the only team we've lost to this season," junior Maggie Olifer said. "I was honestly expecting a close, but dignified loss."
After being up 3-0 in the first half, the team began to celebrate, thinking they were in the clear, but they did not anticipate that Yorktown would catch up in the second half, tying the game 3-3.
"It was just so unexpected, all of their goals were perfectly executed and they caught up to us so quickly," Olifer said.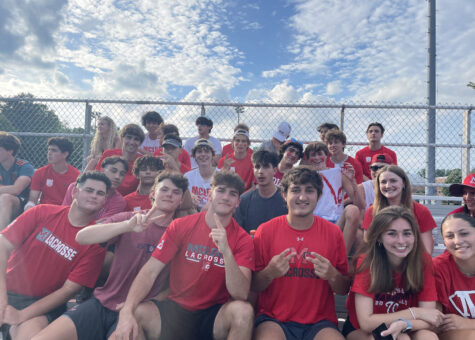 Because of the tie, the teams needed to go into overtime. This consisted of two 5-minute halves of playing time, but after the overtime ended, the teams were still at an unbreakable tie of 3-3.
"There is a three part process to break a tie after the game," freshman Talia Bolden said. "First, it's overtime with two regular 5-minute halves, then we play the sudden death round, which is basically the same thing, but whoever scores first wins the game."
At the end of the sudden death round, the tie still remained. The stress was endless, each team itching for the last-minute victory.
"The tension was extreme while watching the game from the sidelines," said junior Adie Close, manager for the Varsity Girls Soccer team. "They just kept tying over and over again and no one had any idea how the game would turn out." 
After the continuous tie, came time for the third, and final tie-breaking round—penalty kicks. Each team selected five members to take each kick, as the goalies rotated after each kick. The McLean fans and team members desperately hoped that a Yorktown player would miss just one shot, so that the game could finally end with a win. 
At last, it was Yorktown's turn to take a kick, and their player overshot the ball just by a hair, causing the ball to hit the crossbar and deflect back, determining McLean's win.
"I had never felt happier all season than when we were jumping up and down after everyone stormed the field in support of our win," Olifer said. "Everyone worked together to make this victory possible, including the student section, the people on the sidelines, our coaches, and of course, our players." 
View this post on Instagram
Leave a Comment
Your donation supports the McLean High School's independent, award-winning news publication.