College Board abandons SAT essay and subject tests
COVID-19 delivers final push to the College Board's already expiring SAT essay and subject test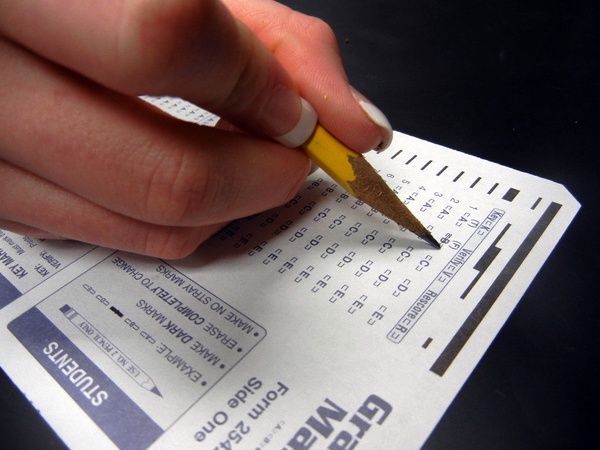 Josh Bass, Copy & Sports Editor
February 1, 2021
The College Board announced on Tuesday, Jan. 19, that they will permanently do away with the optional SAT essay and subject tests. Although influenced by the pandemic's implications on test accessibility to students, the decision to cancel the optional test portions was not a surprise as they were nearing their demise long before COVID-19.
When the coronavirus shut down the country in early 2020, the College Board, after a short hiatus, continued administering the SAT test. Despite their efforts to test as normal, frequent test center closures and cancellations, lack of test availability as well as general safety concerns contributed to a sharp decline in SAT test takers. In addition, the decision of many universities across the country to go test-optional has further accelerated the downfall of the SAT. College-entrance exams, including the SAT and rival ACT, have faced severe setbacks during the pandemic.
"I witnessed three of my scheduled tests get cancelled in a row. I began to believe that [the SAT] wasn't worth taking since many schools I was planning on applying to turned test-optional," senior Amy Verderame said, "There was no incentive anymore."
In 2005, the SAT essay was added as a means of accurately capturing the writing skills of test takers. Given 25 minutes to defend or reject a given thesis, students had creative freedom with the structure of their essay. Today, the now 50 minute essay is an optional portion that many test takers opt out of as colleges continue to use their own essays for admissions processes. Students still have time to attempt it, as the essay will be available through the June 2021 administration.
"I was disappointed [when the decision came out]," junior Tommy Lam said. "I thought I could score well and would have liked multiple attempts before June. I always looked forward to putting a solid essay score on my college applications."
Important update: We will no longer offer SAT Subject Tests. (International students can still take them in May and June.)

We will also discontinue the optional SAT Essay after the June 2021 administration.

You can find additional details here. ⬇️ https://t.co/qOB6WZrD5G

— The College Board (@CollegeBoard) January 19, 2021
The College Board's decision to eliminate the SAT subject test, which included 20 different tests ranging from World History to various different languages, further broadens the admission horizons for disadvantaged students unable to take the exams. With a significant decrease in subject test takers in 2020, the test met its inevitable demise as Advanced Placement exams made it redundant.
Following their decision, the College Board released a statement potentially reviving plans to create a streamlined online version of their SAT test to combat inaccessibility to students. The move would provide students with more opportunities among increasing case numbers and public facility closures around the country.
"The prospect of an online test sounds great in theory considering the situations of certain students, but how will [the College Board] deal with cheating, technical issues, and [adaptability] to the unfamiliar means of testing?" Lam said. "It all seems a little too good to be true."