Evermore: The Perfect Album
Taylor Swift has released her ninth studio album, making it her second release amidst quarantine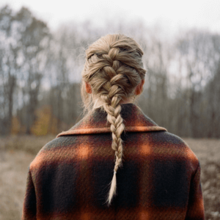 On Dec. 10, Taylor Swift announced the release of evermore, her ninth studio album and what she referred to as her previous album folklore's "sister record."
Evermore came unexpectedly not only to the public, but seemingly to Swift as well.
"I've never done this before. In the past, I've always treated albums as one-off eras and moved onto planning the next one after an album was released," Swift wrote in an Instagram post. "There was something different with folklore. In making it, I felt less like I was departing and more like I was returning."
Although this album has a very different sound to some of Swift's previous works, her storytelling remains the driving force behind its appeal. One of the standouts in this aspect is "champagne problems," which details the story of someone who turns down a proposal. "No body, no crime," a country song about the consequences of infidelity in a relationship, is another notable piece.
These two songs demonstrate Swift's incredible diversity in not only her sound, but her ability to tell any kind of story. However, evermore does not entirely consist of fictional narratives, with songs like "willow" and "long story short" seemingly detailing her current relationship with actor Joe Alwyn.
Both songs, although differing in sound, communicate Swift's peacefulness in her current relationship and are truly well written and well produced, which can be said about almost every song on the album.
The only song that I would say does not fit in this category is the second to last track, "closure." What the song fails to do is connect sonically with the rest of evermore, with chaotic percussion and an odd tempo.
While other songs, such as "cowboy like me," might not stand out with their lyrics or storytelling, they do manage to maintain the cohesiveness of the album.
Some fans of Swift may be longing for her older, more upbeat songs that still managed to convey a meaningful story, such as those appearing on Lover and reputation. To those fans I would say, give evermore a chance. Quite honestly, it took a while for folklore to grow on me. That adjustment period, however, truly led me to have a deeper appreciation and understanding of the lyrics that I don't think I would have had otherwise.
However, evermore didn't have that same adjustment period for me. Probably because I had already gone through that for folklore, but also because there are lyrics that communicate such a raw feeling of sadness.
The song that stood out the most to me and the one I highly recommend to everyone is "tolerate it." A fictional tale, this song communicates a feeling of frustration of giving so much to your partner, and getting nothing in return. Swift manages to pull at your heart strings, regardless of whether or not you relate to the song, with lyrics such as "now I'm begging for footnotes in the story of your life."
This album shows Swift's dive further into the fictional tales and storytelling elements seen in folklore, with a slightly darker twist. While folklore focused on a teenage love triangle and Swift's own relationships, evermore delves deeper into what can be seen as "older" aspects of a relationship.
The sudden release of this album and the amazing storytelling that it contains shows that Swift's impact on the industry will be seen for years to come, and that she has truly managed to do the impossible: make the perfect album. Grade: A
Leave a Comment
Your donation supports the McLean High School's independent, award-winning news publication.