Governor institutes new curfew and gathering rules
Virginia continues to toughen restrictions amidst COVID-19 spike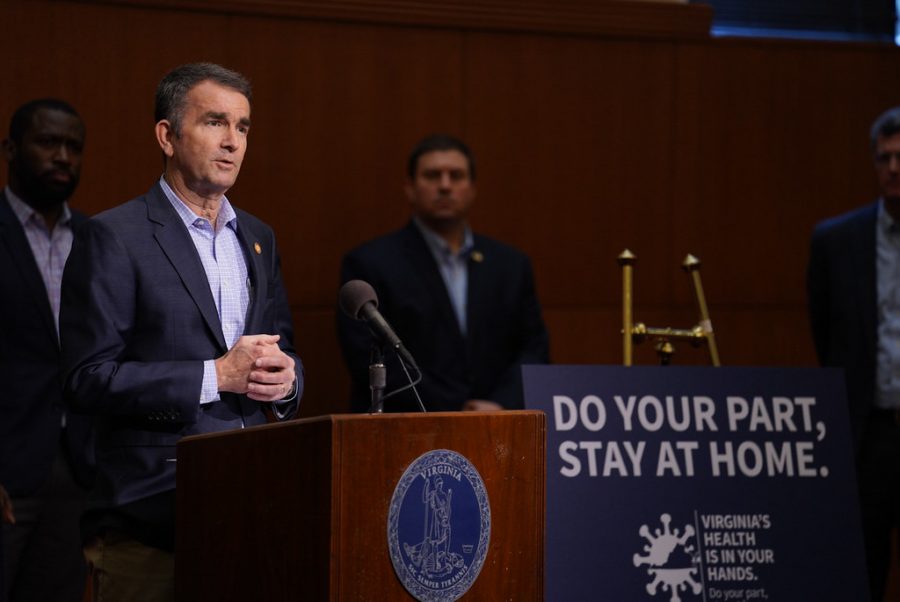 Virginia Governor Ralph Northam announced during a briefing on Thursday, Dec. 10 that he will implement a curfew for Virginians from midnight to 5 a.m., starting Monday, Dec. 14, at 12:01 a.m. The latest coronavirus measure comes after a significant increase in cases in Virginia.
Northam recognizes that it is imperative for every individual to conform to health guidelines and maintain social distancing as Virginia reaches 270,000 cases. However, violation of his curfew will not induce major punishments from law enforcement officials.
"It's [just] a modified stay-at-home order," Northam said.
Not only has Northam imposed a nightly curfew, but he has also issued new limits on social gatherings. From now on, the number of people allowed at a gathering has been lowered from 25 to 10, and all attendees need to wear face masks.
"The virus spreads when people are around each other in groups," Northam said. "When groups are smaller, it spreads less."
Several months into the pandemic, Northam still continues to stress the importance of staying at home. The governor encourages citizens to reduce their outdoor ventures unless it is absolutely necessary to go out, such as seeking medical attention, going to work, or purchasing groceries.
"If you don't need to go out, go home," Northam said at the briefing. "The safest [place] to be is your house."
While this curfew is harsher than what Northam has proposed in the past, community members understand the urgency of the situation and the need for a solution. McLean High School students are appreciative of the new measures even if it means making sacrifices.
"[The curfew] is not hard to follow, and since it limits human interaction, it's beneficial," junior Blaire Zhao said. "While it may affect some late-night establishments, as long as it tries to stop the spread [of COVID-19], it's helpful."
Other community members have been skeptical of the efficacy of this curfew.
I honestly do not see how this will mitigate any spread at all. Here in rural Virginia where the virus is raging no one is out and no business open between midnight and 5 a.m. What would actually help is enforcement of mask mandates, exactly zero freaking enforcement here.

— Melle McWhirter (@mellemcwhirter) December 12, 2020
Despite the divided response, the curfew will still go into effect on Monday and most likely expire on Jan. 31, 2021, when the coronavirus vaccine is hopefully distributed to the entire nation.
As COVID-19 cases increase, following the new rules and wearing masks is more crucial than ever in overcoming this pandemic and protecting communities.
"I think all of us right now have a responsibility to look out for… our neighbors, our family, [and] our friends," Northam said.