Virginia Governor putting Nova in phase one earliest by May 29th
Putting Nova into phase one could take much longer then expected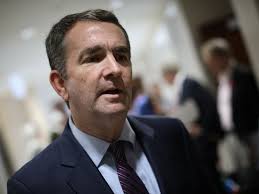 It's almost been two months since Virginia's lockdown due to Covid-19. Many people lost their jobs, filing for unemployment, parks closed, school closure, take out only restaurants and many more. Coronavirus has negatively impacted everyone, so when can virginians go back out? 
Some parts of Virginia are slowly reopening and people are allowed to go outside but banning gatherings of more than 10 people and a recommended stay at home order. But Governor Northam stated that Nova will remain in stay at home order until May 29th, The earliest. This is not guaranteed but if cases of Covid-19 decrease in Nova, we can expect the Governor to ease restrictions in a couple of weeks.  
"I want to go out and hangout with my friends" sophomore Jacob Miller said. 
But with stay at home orders, a lot of virginians are not following these guidelines and going on with their daily lives. Golf courses are filled with people playing golf while not social distancing. People playing in the parks, going on picnics etc. With a lot of people not following social distancing and following Governors orders, cases in Nova are drastically increasing compared to other counties in Virginia. 
This week, Washington D.C. mayor stated that there's a new peak of Covid-19 in Washington D.C. The DMV area has one of biggest Covid-19 cases in America and with weather becoming nicer, more people are not following social distancing and stay at home order. In this track, it seems like the May 29th stay at home order being lifted in Nova won't be happening.