Fires rage across Australia
Australia's population and wildlife are being threatened by the blaze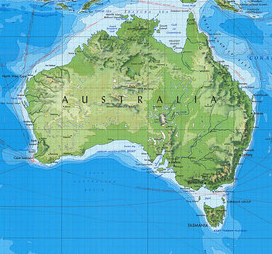 According to BBC News, Australia's wildfire season is one of its worst, and it started in September. Science teacher Kate Hoefer thinks these fires are connected with climate change.
"Climate change brings on more extreme weather, which is shown through the extreme heat and drought that Australia has been experiencing," Hoefer said.
There are numerous short term consequences of these fires.
"Loss of life, property & organisms, and air pollution," Hoefer said.
There are even more long-term impacts.
"Habitat loss, potential of sensitive organisms becoming extinct, if changes to our use of fossil fuels and release of greenhouse gases doesn't slow, these will just continue and get worse,"Hoefer said. "We need to come up with ways to deal with land management that might avoid worse fires."
Hoefer has had her classes discuss this issue.
"We watched a news piece with an Australian news organization and a climate change expert, then students were tasked with reading through a variety of articles that included info about : Australia's biomes, human impacts, animal impacts, ocean interactions, indigenous peoples, etc.
Hoefer thought it was important for them to learn about.
"I mostly wanted them to be aware of what is happening in greater detail than they already were," Hoefer said.