Haunted Highlanders
Students dress up in spirit of Halloween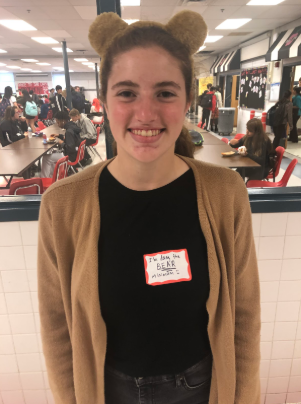 It's a day of horrors and haunts, a day where corn only comes in candy form and sugar becomes a food group. It's the time of year where costumes take over the school and imagination becomes the only limit to what you can be. That's right folks, it's Halloween and that means it's time to look at how Highlanders took on the holiday.
Every year on October 31, McLean students don costumes in celebration of Halloween.  The school is overtaken with a variety of characters and ensembles from TikTok memes to Disney princesses.
"Everyone can dress up as whatever they want and it is a lot of fun," sophomore Emma Carpenter said.
Drawing inspiration from anything and everything, from pop culture, to sports, to creative puns, dressing up encourages students to let their creativity shine through. Many students take advantage of the day in order to make the most out of the holiday.
""Every year I dress up as a pun so I decided that this year I would continue the tradition.  I am wearing bear ears and when people ask me what I am I just say I am doing the bear minimum," sophomore Susan Shobeiri said.
Not only does Halloween give students time to be creative, but it also allows them time to embrace their inner child, something that can get lost as they get older.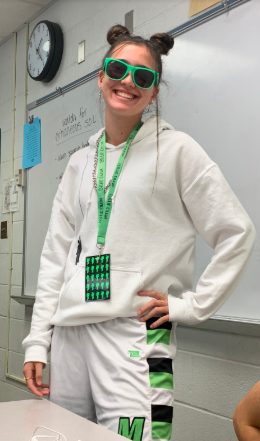 "I enjoy Halloween as a way to relive my childhood memories and just have fun for a day,"Shobeiri said.
Shobeiri, like many others, sees Halloween as a way to take a step back from the stress of high school and slow down the fast pace at which they are told to grow up.
"I don't think you're ever too old for anything. Halloween reminds me that I'm still a kid," sophomore Mia Fitzgerald said.
Halloween spirit is evident in the student body from the myriad of characters found throughout McLean and decorations adorning the hallways. From Fitzgerald's Billie Eilish costume, to Carpenter's slasher victim, Highlanders once again have out done themselves in making McLean one of the most spirited schools around.
"Halloween is my favorite holiday and it's so fun to see what other students have dressed up as," Carpenter said.