McLean transitions into "High School Transition Day"
Freshmen participate in alternate activities in lieu of the PSAT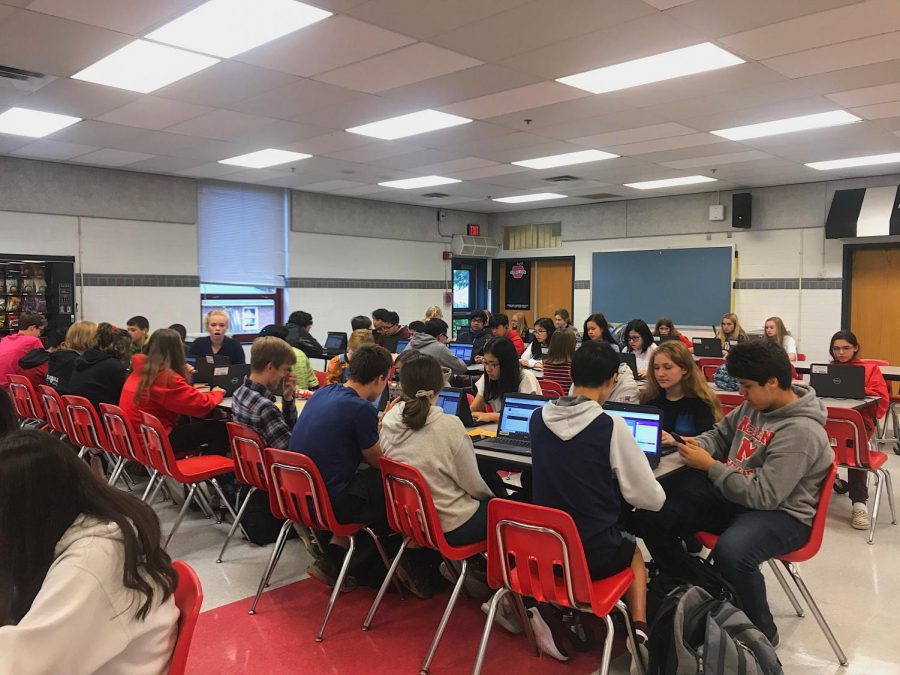 Instead of filling in bubbles on Scantrons for hours on end yesterday morning, McLean High School's freshman participated in the first year of "High School Transition Day," a program designed specifically for ninth graders while the sophomores and juniors took the PSAT.
In years past, ninth and tenth graders participated in the PSAT annually, while the juniors were required to pay a fee if they wanted to take the test. However, this year, both sophomores and juniors took the PSAT, unless they had opted out, while freshman did not. Why aren't the freshman taking the PSAT anymore?
"The PSAT is not designed for 9th grade students, so a couple of years ago FCPS transitioned to giving 9th graders something called the PSAT 8/9," the director of Student Services, Paul Stansbery, said. "I believe the change was made this year because FCPS just felt that these activities would be more beneficial overall than taking the PSAT or PSAT 8/9."
The activities of the day were geared towards helping freshmen adjust to the high school workload and mindset, and addressed issues like social media usage. The freshman viewed and discussed a documentary called "Like," and also completed activities on Naviance, McLean's online college and career readiness program. 
"[They learned] about working with teachers, mastering homework, learning about themselves, and setting goals," Stansbery said.
These lessons helped freshmen learn about dealing with the challenges of high school.
"Today's activity was beneficial for freshman in recognizing that they may still be transitioning from middle school habits and that it's perfectly okay to be struggling a little bit," senior Elly Glenn said,  who had the opportunity to help with some of the activities.
As far as the actual benefits of "High School Transition Day" go, students had mixed feelings on whether the activities were more useful to a freshman's high school experience than taking the PSAT.
"[It was difficult to] pay attention sometimes because we have heard it before," freshman Wyatt Lahr said, but he still agreed that "it was more beneficial than taking the PSAT."
On the other hand, McLeadership Executives Emily Chopra and Elly Glenn thought that taking the PSAT would have been more helpful overall.
"While I think that [yesterday's] activities [were] useful, I think that taking the PSAT would have been better. I took the PSAT as a freshman, and I felt that it was a very useful tool to get used to things like that testing atmosphere and get an intro into what is coming up in the future," senior Emily Chopra said.