Colin Kroll, HQ Trivia and Vine co-founder, found dead at 34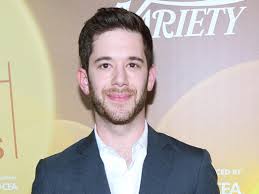 Hang on for a minute...we're trying to find some more stories you might like.
Colin Kroll, co-founder of HQ Trivia and CEO of HQ Trivia, was found dead on Dec. 16 in his Manhattan apartment. He was 34 years old.
Police found his body surrounded by cocaine and heroin, after conducting a welfare check at the request of a concerned family member.
"We learned today of the passing of our friend and founder, Colin Kroll, and it's with deep sadness that we say goodbye," HQ Trivia tweeted. "Our thoughts go out to his family, friends and loved ones during this incredibly difficult time."
Kroll surpassed the ranks of tech world after co-founding Vine, the defunct 6-second video platform. Vine introduced a new form of short, sketch-like comedy and created numerous social media stars.
Founded alongside Dom Hofmann and Rus Yusupov in June 2012, Vine was purchased by Twitter in October 2012 for roughly $30 million. The platform dissolved four years later.
Kroll and Yusupov founded Intermedia Labs in 2015, the company behind HQ Trivia. The app launched in 2017 and reached the top of Apple's game charts.
However, like Vine, HQ Trivia was short lived as its popularity dwindled. As a result, Intermedia Labs struggled to retain a supportive network and audience.
Recode reported that Kroll and another board member drove out Yusupov, turning the CEO position over to Kroll.
Kroll had a reputation of "inappropriate and unprofessional" behavior, according to Recode.