Highlanders fall to Herndon in homecoming game
Varsity football comes up short again, still seeking their first win of the season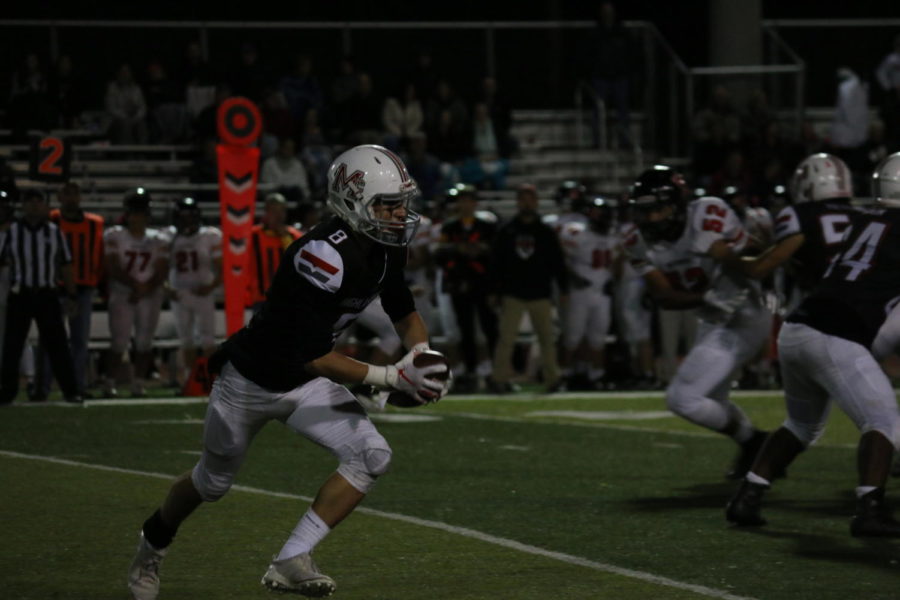 The hype for this year's homecoming game included a pregame pep rally, tailgate, and other homecoming festivities throughout the night, but was met with a familiar disappointment for the Highlanders. After a hard fought game, McLean lost to the Herndon Hornets 31-13.
Backed by a strong overall team performance, Senior Jaden Snead of Herndon sported a great individual night, rushing for three touchdowns. Highlander standouts include Logan Johnson and Joe Lokke, who each got into the end zone once.
Following a scoreless first quarter, Herndon scored their first touchdown via a Jaden Snead run to put the Fighting Hornets into the lead. The Highlanders responded on their very next possession, who scored on a goal line run by Logan Johnson after a long drive down the field.
There was very little time to enjoy the new scoreline, as Herndon returned the ensuing kick-off for roughly 80-yards, setting up a second Snead rushing touchdown. An interception by McLean's Ryan Jessar set up the Highlanders for another promising drive at the tail end of the first half, but the clock hit zero before the Highlanders could capitalize on their lone forced turnover of the game.
Coming out of halftime trailing 14-7, the Highlander offense failed to put any points on the board before Herndon scored a third touchdown, this time from a pass to Jordan Owen. It only went downhill from there for the home team, when a muffed punt late in the third quarter set up the Hornets for yet another Snead touchdown.
The Highlanders fought hard in the fourth quarter, but failed to spark a serious comeback, only managing to score a touchdown by Joe Lokke with 3 minutes left in the game.
For the second straight year, the Highlanders have lost their homecoming game, and remain winless since homecoming 2016. They will strive to break the losing streak next week when they take on a strong South Lakes team at home.