First ever transgender state delegate wins in northern Virginia
Danica Roem defeats incumbent Bob Marshall during local 2017 elections.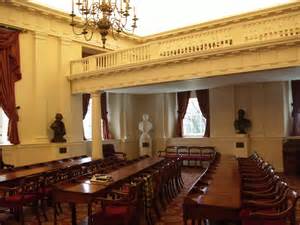 Hang on for a minute...we're trying to find some more stories you might like.
This past week's state elections were a resounding success for the Democrats near the one year anniversary of President Donald Trump's 2016 election. Among the more surprising results  was about Danica Roem, the first openly transgender candidate elected to a state legislature in U.S. history. Her opponent, Bob Marshall, had been in office since 1992.
Roem focused her campaign on local issues, such as the expansion of Medicaid and traffic congestion in Northern Virginia, while her opponent chose to attack her character and gender identity. As he packs his bag by next January, Marshall will best be remembered for his bathroom bill, which would prohibit transgender students from using bathrooms that align with their identity.
"
Voters were able to look past race and gender to choose the most qualified candidates. "
— senior Owen Ricketts
Roem's ability to overcome Marshall's smears had a big effect on the voters.
"It makes me proud to know that Virginia allows for the opportunity to be transgender and serve in the government," senior Owen Ricketts said, who participated in his first election ever.
The newcomer's decisive nine point victory showed what voters really cared about important local issues as opposed to culture wars.
"Voters were able to look past race and gender to choose the most qualified candidates," Ricketts said.
The victory marked one of the 15 gains that have been called for the Democratic Party in the House of Delegate races. Most projections before the elections predicted modest changes in the dynamic of the state legislative chamber. This year's election, coupled with Democratic down-ballot wins across the country, pose an interesting trend going into the 2018 midterm elections.