Local gun store closes its doors
NOVA Firearms in McLean shuts down after two years of operation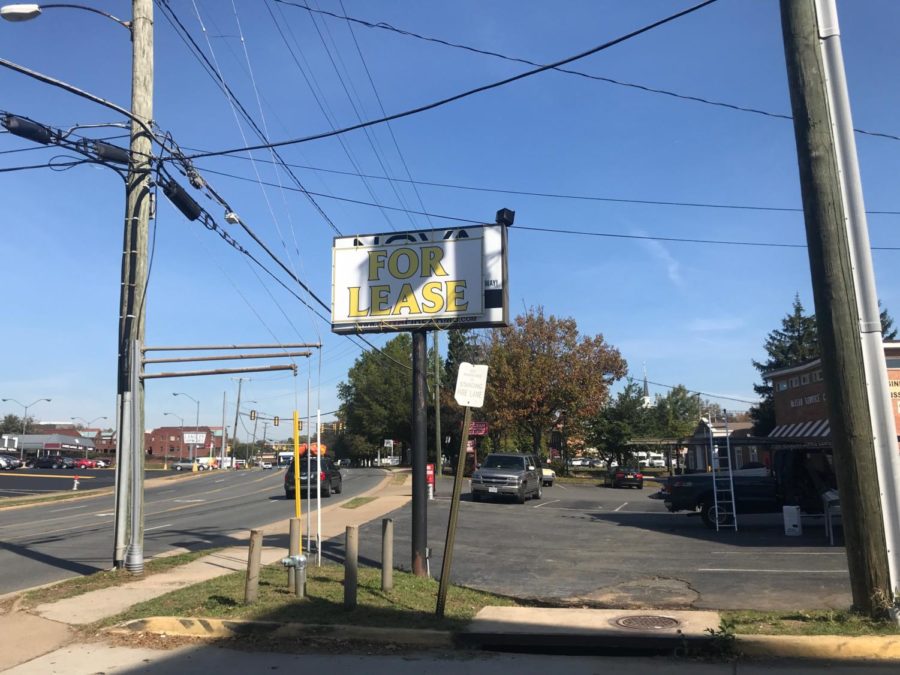 Drivers on Chain Bridge Road will notice that a new face has left the McLean area. NOVA Firearms, McLean's only gun store, has closed. The facade of the building has had all advertising removed, and a "For Lease" poster blocks the store's last remaining sign.
This relatively quiet departure comes after years of controversy surrounding the store, whose very opening was met with protests led by Fairfax County Public School heads and local delegates alike, who pointed out that the store was directly adjacent to Franklin Sherman Elementary School, and only a mile away from McLean High School. This worried many parents and local residents, so much so, that a McLean woman started a petition on the popular website "change.org" titled "Keep NOVA Firearms out of Franklin Sherman Elementary's backyard." The petition, made out to Governor Terry McAuliffe, amassed 2,638 signatures, while a petition by local gun activists in support of the business opening in McLean, was only able to reach 1,205 signatures.
However, this debate is not limited to only congress or school boards. Many McLean High School students also feel passionately on the topic.
"I'm very happy that [NOVA Firearms] closed because the accessibility to guns is way to easy for the everyday person." junior Delaney West said. "I now feel much safer and secure knowing it's out of our area."
"Personally, I was surprised that the store survived as long as it did in this community that hates guns. It will be a greater inconvenience to gun owners who now need to look elsewhere to buy firearms." junior Jack McManus said.
This closure comes right in the midst of one of the most heated gun control debates in the history of the country, following mass shootings like those at Virginia Tech University in 2007 and and Sandy Hook Elementary School in 2012.
This is not the first NOVA Firearms location to close down in the area either. A Falls Church establishment closed down in early 2016 following lackluster sales and an overall negative response from the community, capped off with multiple robberies in the area the store was located in, including one where a Massachusetts man was able to get away with firearms from the businesses stock until being apprehended by police.
The fate of "the only gun store inside the [Capital] Beltway" remains to be seen, as one Falls Church location remains. Only time will tell if it reaches the same fate as it's predecessors.