Ed Sheeran makes the crowd (and weather) go wild
[dropcap]O[/dropcap]n Saturday, September 6th, people were anxiously queueing up at the Merriweather Post Pavilion to see Ed Sheeran in concert. So excited and thrilled to be able to see the 23-year old singer and songwriter live, many forgot to check one little detail: the weather. I was one of those unfortunate ones, who did not take the time to look at the forecast and prepare accordingly.

Ten minutes after I finally got into the concert area and about one hour before the opening act began, it started thunder storming. People with plastic bags as rain jackets were running chaotically to find some shelter in bathrooms, their cars, and cafes. Luckily I was able to go under the pavilion, since they were letting in people with lawn tickets until the storm stopped.

30 minutes of rain and thunder later, the weather seemed to settle down. With only the remains of a light drizzle, "Rudimental", the opening act, went up and performed. After finding out that this band's genre is anything form "liquid funk jungle" to soul, I was unsure about what to expect; however, their performance was outstanding. With upbeat music, the band got the entire crowd roaring. Then Ed Sheeran came up on stage.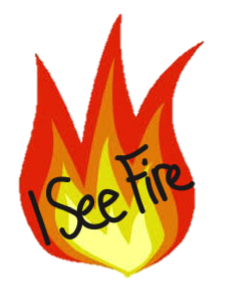 I thought the crowd was going wild with Rudimental, but as soon as Sheeran stepped out, no one could contain their excitement. Starting off with his new song "I'm a Mess" from the x Album, he got everyone into the mood of music. Changing up the set list with a few of older songs like "Lego House" and "Drunk", he managed to keep the listeners on their feet, dancing and jumping to the rhythm of the songs.
Midway through the concert, Ed Sheeran sent out his "universal shhh". He asked the crowd to stay completely silent for "Afire Love" and, surprisingly, it worked. He managed to quiet down everyone and let the listeners enjoy the tender, mesmerizing moment.

After a long encore, Ed Sheeran walked off stage with yet another request. He told the crowd to continue singing the final song of the night, "Sing". Even after he walked off stage, the singing went on and it continued the next morning, when I woke up humming to the beat of the chorus.
Leave a Comment
Your donation supports the McLean High School's independent, award-winning news publication.