Vaccinations are required for all FCPS athletes
All FCPS athletes must bring proof of vaccination if they want to participate in sports.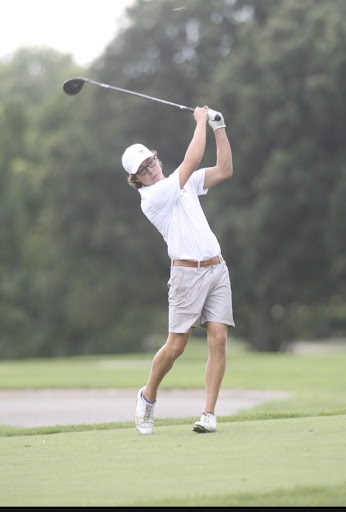 Fairfax County announced on October 4th that all athletes will be required to take a COVID-19 vaccine to participate in school sports. Students who do not get the vaccine, will need to receive a negative COVID test weekly to participate in any activities. 
Starting October 4, any athlete can bring their vaccination card into the activities office to verify it and clear the athlete to participate in school sports. Vaccination cards should only be brought in by students, not their parents or guardians. All vaccination cards must be turned in by November 1. 
"I am already vaccinated, so I will just bring my vaccination card in quickly because I am planning on playing sports all throughout the year and it is the best way to keep our teams playing," freshman football player Ethan Ball said.  
Before the announcement, FCPs  did not require any  proof of vaccination and unvaccinated students could participate in any school activity. Although a majority of FCPS student athletes are vaccinated, there is a small portion who are not, and the school district hopes the new rules will push unvaccinated athletes to finally take a COVID-19 vaccine. 
"I already got vaccinated and played a sport," senior Will Scherer said. "Athletes definitely should be vaccinated, it is unsafe for people to be close to each other with no masks."
If a student does not want a vaccination or has a religious or medical exemption, they will receive a negative COVID test for every single week their sport is in season. It is still undecided how these tests will be carried out.
The quarantine policy will remain the same. Students must continue to  sit out for two weeks if they test positive for COVID-19, and will need a negative test to return to their sports. 
"During last year's crew season, we had to be very careful so that nobody got sick," junior Max Blacksten said. "Since we were so precocious, we were all able to play throughout the whole season. With the vaccine it makes it so much easier to be around people and compete."
Many students are excited about the new rule and because they know it will keep the chances of a COVID-19 outbreak slim.
"This new rule will ensure everyone's safety and I think it is a good idea by FCPS to protect their student athletes, because for some of us sports mean a lot so playing all the time is good for our mental health," said junior Jeremy Simon, a junior varsity baseball player.
Some teachers also welcome the new vaccination changes. 
"All students should be vaccinated for the safety of all the athletes and coaches," Spanish teacher Marco Garcia said. "As a teacher it makes us feel better if we know our students are safe." 
Leave a Comment
Your donation supports the McLean High School's independent, award-winning news publication.