Highlanders' safe spring break plans
Students and staff share excitement for upcoming spring break and fun plans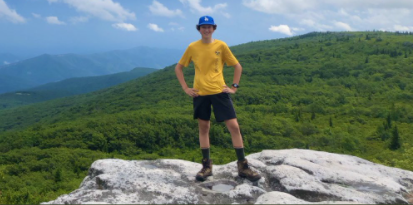 Spring break at McLean begins March 26 and ends April 5. Some students will be traveling and others will be relaxing at home, but all throughout McLean students will be doing fun things and will enjoy a nice break from school.
With many people receiving vaccines, more families feel safe traveling during spring break but do not want to go on a plane or a train, so are planning to take road trips instead. Sophomore Russell Karlin's family will be taking a road trip to North Carolina.
"I am really excited to go on this trip with my family, because we haven't been able to travel safely since last year," Karlin said.
While some people will be traveling south to a warmer climate some families will be traveling north. Sophomore Harrison Crawford and his family are going north to Vermont to visit family.
"I am really excited to see my cousins for the first time in over a year, and I hope the weather is good so we can do some fun activities like hiking and canoeing," Crawford said.
Some families want to stay inside the state and feel that it is safer and an easier overall trip. Sophomore Max Blacksten's family will be camping at New River Trail state park for five days.
"I love camping, especially since I am in Boy Scouts, so any chance I get to go camping I am excited," Blacksten said. "This is not my first time camping since the pandemic began so it isn't much different, but I am still excited to have some fun and hopefully the weather [will be] good."
Like their students, some teachers will be traveling over the break, while others will be staying local and taking a break from school.
"I just had my first kid, so it has been a lot the past couple months, so I'm excited to try and relax a little," Spanish teacher Marco Garcia said.
English teacher Jessica Pullis, who joined the McLean staff for the first time this year, will try to relax and take her mind off of stress that she gets from school.
"[I'm] taking a break from teaching school and I am just gonna rest," Pullis said. "I will be doing some dog walking and other than that just time for myself."
Karlin is looking forward to spring and a vacation away from stress.
"I am excited for a break from school and the nice weather to roll in," Karlin said. "It should be a great time."