UPDATE: FCPS closed for the remainder of the year
Gov. Ralph Northam orders all Virginia schools to close for the rest of the school year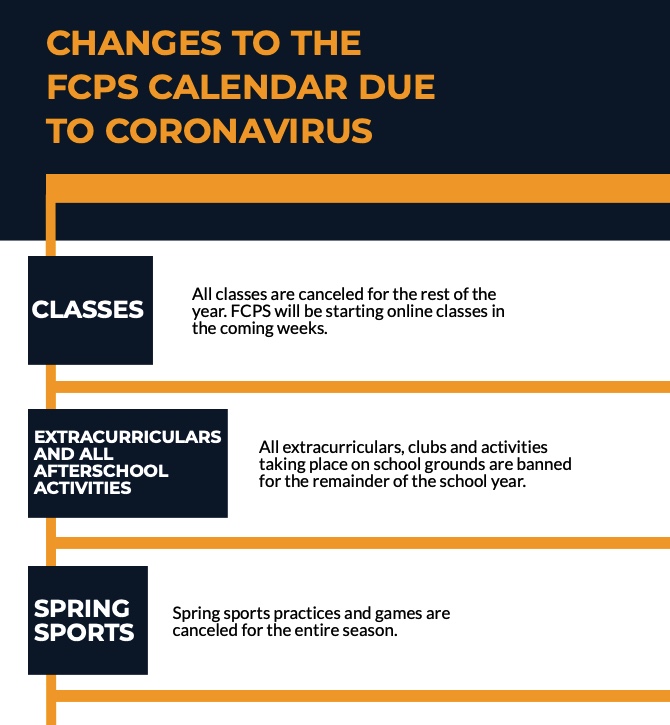 This afternoon, Gov. Ralph Northam announced that all Virginia schools will be closed for the last few months of the school year. Ryan McElveen tweeted out to FCPS about this order.
CORONAVIRUS UPDATE: FCPS will remain closed for the rest of the school year by order of the Governor.

— Ryan McElveen (@RyanLMcElveen) March 23, 2020
Northam also gave a coronavirus briefing today, highlighting all the changes in Virginia put into place to curb the spread of the disease.
Governor Northam COVID-19 Briefing – March 23 https://t.co/u8kXFDq03u

— Ralph Northam (@GovernorVA) March 23, 2020
Updates to come explaining how FCPS will be dealing with this closure.