BTS Releases Chart Topping Album
K-Pop phenomenon lands their fourth number one album on Billboard 200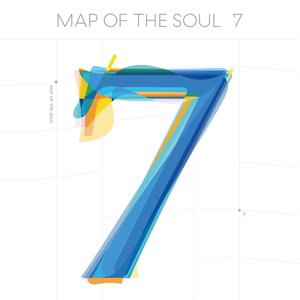 The Korean pop sensation BTS have released their 18th studio album to the public, debuting at number 1 on the Billboard 200 chart. The band can't seem to be beat, outselling several major artists in the album's first week, including Eminem. The album sold over 3 million copies in the first three days, making it the highest selling album of 2020 so far. The popularity of the band is real, but does the album live up to the hype?
Map of the Soul: 7 is different from the previous albums that the band has released. It contains a variety of genres, and strays from the classic K-pop sound that its fans know and love.
The album title seems to pay homage to the band members themselves, who have a total of seven members, and are in their seventh year together.
Strangely, despite celebrating the togetherness of their band for seven years, there are several solo songs included in this album, most notably Interlude : Shadow by Suga, where he raps about paranoia and his fears.
The new appearance of solo songs and several different genres in one album could foreshadow the breakup of the beloved band as they go separate ways to pursue their different musical interests and talents.
The first five songs of the album were borrowed from Map of the Soul: Persona, the previous music compilation from BTS.
"Boy With Luv" featuring Halsey was similar to the previous hits from the band with their signature catchy beats and group vocals. Halsey's voice fit in well on the hook and pulled the song together, making it one of the most popular songs from the bunch.
Solo track "Moon" sung by band member Jin was one of my favorites from the album. The song gives adulation to the loyal fans of BTS, dubbed "ARMY" for their unwavering support of the band. Lyrics such as "You are my earth, I'm just a moon" speak to the fans, telling a story of how the musical group would be nothing without their fans, resulting in a heartwarming, feel good ballad.
The ending track, "ON" featuring Sia made history by becoming the second highest charting song on the Billboard 100 by a Korean group, second only to the viral hit "Gangnam Style" by PSY.
The song starts off with the beating of a drum, setting up the song for the powerful, upbeat track that it is. The thunderous beat and vocals are a celebration of how far the band has come in their career, complemented by the uplifting lyrics "Hold me down, because you know I'm a fighter." The song is the perfect conclusion to the album, celebrating the success of themselves and their adoring fans.
Before listening to the album, I was not a fan of the group, but after giving them a try, I experienced a unique way of sharing their journey to the top of pop, and will certainly listen to their music again.