Guest speaker visits National Science Honor Society
Vice president of clinical development for American Gene Technologies inspires club members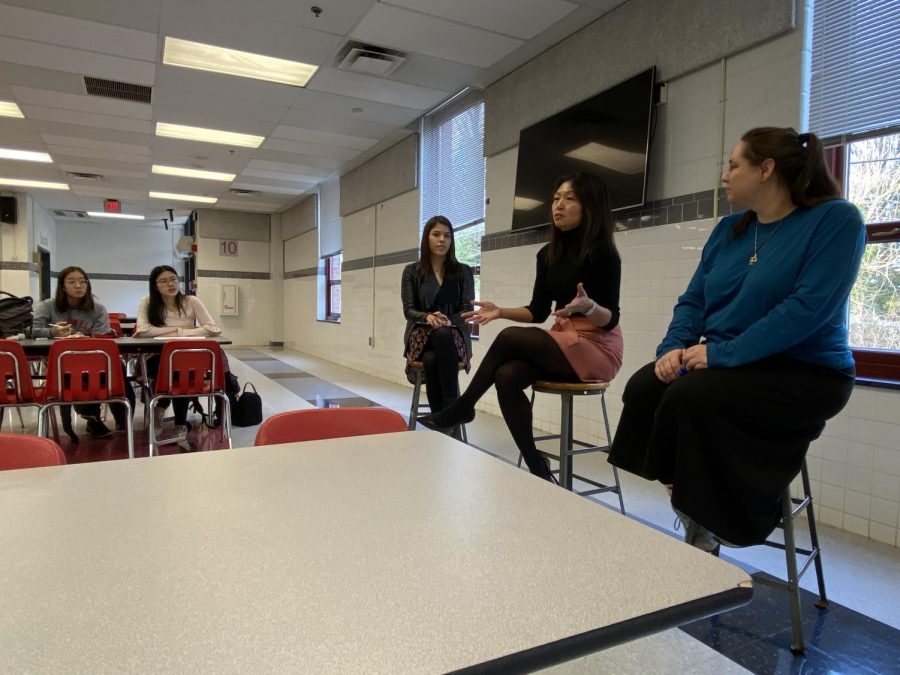 The McLean chapter of the National Science Honor Society is filled with curious students looking to explore their passion in fields like biology and technology. Last week, they hosted a guest speaker, Irene Tennant, who is vice president of McLean development for American Gene Technologies. She specializes in areas of biotech and leadership, and her advice was taken to heart by students.
"I did not know going into college or being interested in science before college [would lead me to] biotech," Tennant said.
For many students, the medical field is very promising. Tennant clarified misconceptions they may have had regarding this possible career path so they can be reassured there is no "right way."
"College is full of inspirations. Don't be afraid to be inspired to learn about the opportunities that come unexpectedly just because it's 'not in your plan.' These may someday be your future," Tennant said.
High school is a stressful period where students feel a need to find their passion so they can start developing a career path. Similar to other medical fields, the opportunities to show one's interest in biotech are plenty.
"If you are interested in biotech, find ways to learn more about it. The resources are out there. Apply for an internship. Shadow a biotech employee in the area that you are interested in so you can see what a day in the biotech world is like. Sometimes it only takes one connection to get things started," Tennant said.