Superbowl LIV presents a new match-up
The Patriot's domination ends as the 49ers and Chiefs face off in the Superbowl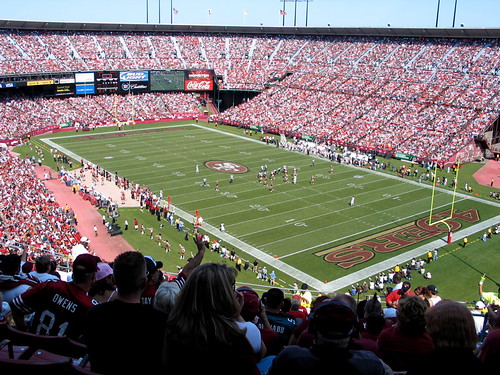 As the 54th Superbowl approaches, fans of the 49ers and Chiefs, as well as general football fans, wait in anticipation for the big game this Sunday. The 49ers are one of the great teams in football, with five championships in six appearances. On the other hand, the Chiefs are relatively new to the scene, with a 50 year gap between now and their last Superbowl appearance.
Chiefs fans are elated that their savior Patrick Mahomes has taken their team to the Superbowl at last.
"I've been waiting for this moment for a while now. I definitely think the Chiefs will take the victory and Mahomes will get the [Superbowl] MVP" sophomore Tyler Lee said.
The 49ers have a strong team this season, going 13-3 and earning the right to be the home team in the big game.
Despite the 49ers having the better record, the final outcome may come down to quarterback play.
"Jimmy Garoppolo is a decent quarterback, but Mahomes is a whole level above, and I think the Chief's superior passing play will help them win in the end" sophomore Ben Sherburne said.
These two teams present a new flavor to the biggest football game this year. Both teams are relatively young, as old talent makes way for new. The aging Patriots and Tom Brady didn't make the cut this year, and football fans are divided about this new era of football.
"After all that hate towards Brady in the past, it's actually kind of sad to see him slowly fade away" sophomore Luke Payne said.
Despite the nostalgia of older times, the new era is here to come, and Superbowl LIV is sure to be riveting.