Selena Gomez's Rare is one in a million
Selena Gomez delivers in her first album since 2015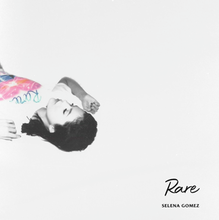 Over four years ago Selena Gomez released her last album Revival, where she showed how she had outgrown her Disney days. Since the release of that album she has been generally missing from the music industry, releasing only a few songs from 2016 to 2019.
This hiatus lead to massive public anticipation when Gomez announced Rare, her third solo studio album.
Singles like Lose You To Love Me and Look at Her Now only served to grow the excitement leading up to her album's drop.
And Gomez didn't disappoint when she released Rare on January 10.  Delivered through a smooth and upbeat pop soundtrack, Rare dives deep into Gomez's struggles with heartbreak and self love.
Many songs, such as her lead single Lose You to Love are believed to be about her ex Justin Bieber and her struggle to move past her on again off again relationship with the singer.
Lyrics such as "in two months you replaced us" and "made me think I deserved it/in the thick of healing," point to the stars' tumultuous relationship and how Bieber's relationship with Hailey Baldwin may have affected Gomez who was admitted to a mental health facility in October 2018.
Moving past her relationship with Bieber, Rare remains upbeat, showing how the star has embraced herself since her last studio album Revival.
The title track Rare displays how Gomez has learned to love herself, and has clearly resonated with fans relating to her struggle as it helped shoot her to number one on Billboard's Artist 100.
Rare perfectly delivers a beautiful message of self love and shows how Gomez has grown since the days of Revival.  Nothing has been announced as to whether she will tour with Rare however its release shows great promise for the future of her music.