Basketball legend Kobe Bryant passes away
Bryant died tragically in a helicopter crash in Southern California Sunday morning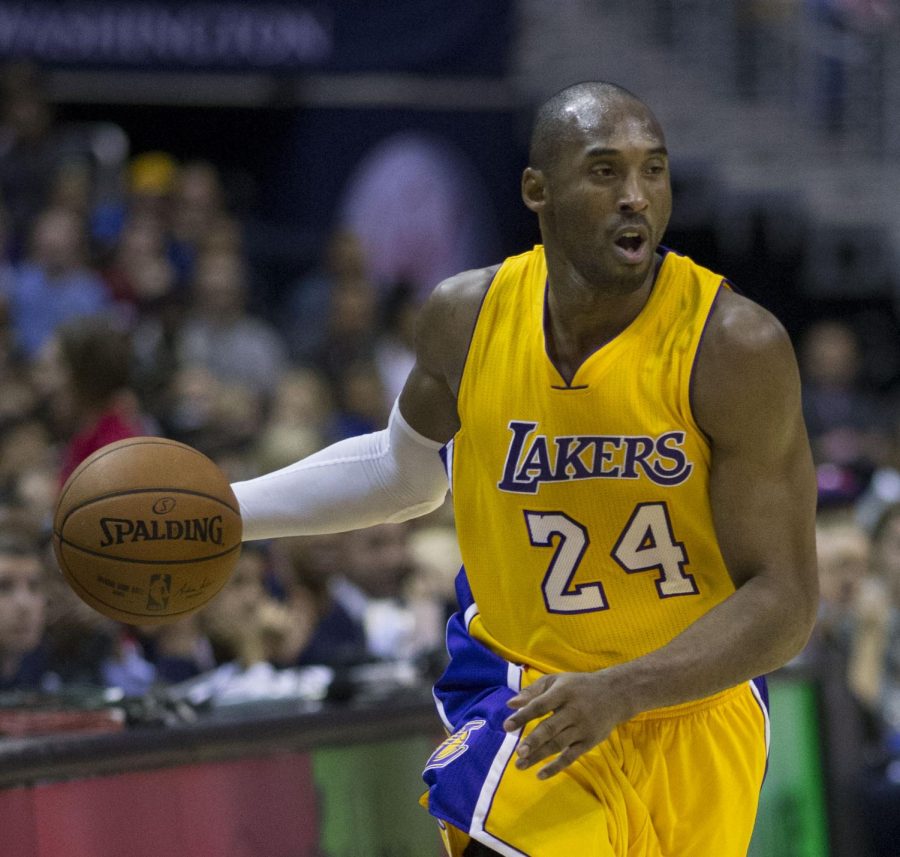 Five championships. Eighteen All Star appearances. A league MVP. One of the greatest basketball players of all time, Kobe Bean Bryant, has passed away at the age of 41. First reported by TMZ, Bryant was headed to Thousand Oaks, CA when the helicopter crashed into a mountainside in nearby Calabasas.
On and off the court, Kobe Bryant was exceptional. After 20 jaw dropping seasons, Kobe announced his retirement. Fast forward three years, and he was on stage receiving an Oscar for his animated short, "Dear Basketball."
Kobe's life can truly only be described by two words: "Mamba Mentality."
"[Mamba mentality] means never taking no for an answer," senior Javier Noyola said. "I think he set a precedent for many athletes on what it meant to be a hard worker."
Known as "The Black Mamba," Kobe's effort he put into everything he did is something constantly admired by players and fans. 
"Kobe Bryant had a work ethic that was second to none," senior Ethan Bacica said. "He was one of the most unguardable players of all-time."
Throughout his illustrious career, Kobe has had many memorable moments. In 2006, Kobe dropped a whopping 81 points on the Toronto Raptors, a point total that still stands as second all time to this day.
But perhaps his most memorable game was the final one.
On April 13, 2016, Kobe Bryant stepped onto the Staples Center court in Los Angeles, CA for the final time. 
Filled with notable celebrities, such as Kendrick Lamar, Kanye West, David Beckham, George Lopez, Jack Nicholson, Shaq, G-Easy, Snoop Dogg, and many more, the world's attention was on Kobe Bryant.
Kobe did a lot of things that night, but disappoint was not one of them. Dropping sixty points in front of his home crowd to help beat the Utah Jazz, The Black Mamba ended his career on one of the highest notes possible.
However, according to Kobe, his greatest achievement was fathering his four daughters, Gianna, Capri, Bianka, and Natalia. Tragically, Gianna Maria-Onore Bryant was with her father in the helicopter on the way to a basketball academy, and passed away as well at the age of 13.