Games to Look Forward to in 2020
6 anticipated video games releasing in 2020.
2020 is going to be a big year for gaming, many highly anticipated sequels to fan favorite series are releasing. Here are six new games to keep your eye out for this year.
1. Watch Dogs Legion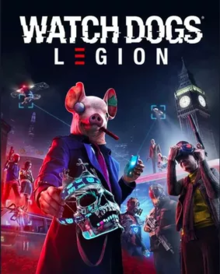 Genre: Action Adventure
Developer: Ubisoft
Release Date: TBA
Consoles: XB1, XB4, PS5, PS4, PC, Stadia
Ubisoft's 3rd Watch Dogs game is set in an open world Orwellian version of London under the control of a surveillance system known as ctOS. You (and up to 3 friends) can control multiple different characters in a London Branch of hacker group DecSec as you try to take down ctOS.
2. Animal Crossing New Horizons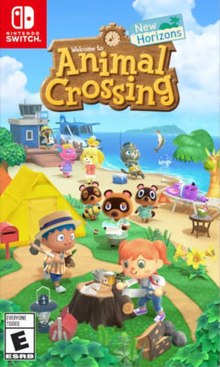 Genre: Social Simulation
Developer: Nintendo
Release Date: March 20, 2020
Consoles: Switch
Nintendo's newest Animal Crossing game is set on a deserted island where you explore an island as it develops into a community. Includes a new crafting system that allows the player to convert materials into tools and furniture. Some smaller changes are windy weather, fully customizable characters, and selecting your character's skin color.
3. The Last of Us Part II: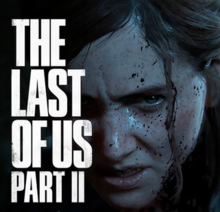 Genre: Action Adventure, Survival Horror, Third Person Shooter
Developer: Naughty Dog
Release Date: May 29, 2020
Consoles: PS4
This sequel to the highly praised "The Last of Us" is set in the post-apocalyptic United States, players control Ellie, who comes in conflict with a cult. The player uses firearms, improvised weapons, and stealth to defend against not only the zombies but other hostile humans.
4. Cyberpunk 2077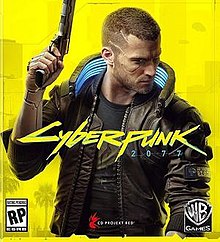 Genre: Role Playing Game
Developer: CD Projekt RED
Release Date: April 16, 2020
Consoles: Xbox 1, PS4, PC
CD Projekt RED's highly anticipated first-person role-playing game is based on the Cyberpunk tabletop board game series. Set in the six regions of the open-world metropolis, Night City, California. Draws inspiration from Blade Runner, Ghost in the Shell, System Shock, and Deus Ex, you play as a mercenary with a customizable voice, face, hairstyle, body type, and more in 2077.
5. Half-Life: Alyx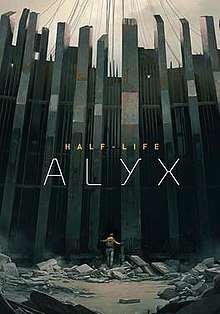 Genre: First-Person shooter
Developer: Valve
Release Date: March 2020
Consoles: PC/VR
Valve's flagship VR game and first Half-Life game since the cliffhanger ending of Half-Life 2: Episode 2 in 2007. Players control protagonist Alyx Vance for the first time and fight against the alien Combine. Although this is the first VR Half-Life game, it still features series staples like puzzles and physics-based combat.
6. Resident Evil 3: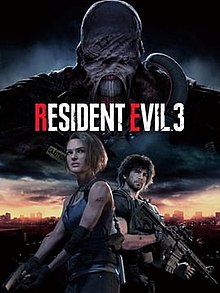 Genre: Survival Horror
Developer: Capcom
Release Date: April 3rd
Consoles: PC, PS4, Xbox, Stadia
Take control of former S.T.A.R.S officer Jill Valentine in Capcom's upcoming remake of the 1999 PSX classic Resident Evil 3: Nemesis and try to escape Racoon City after it was infected with a biological weapon. Resident Evil 3 also features an online asymmetrical multiplayer mode called Resident Evil: Resistance.
You can click here to vote for which upcoming game you are the most excited to play.