Food for thought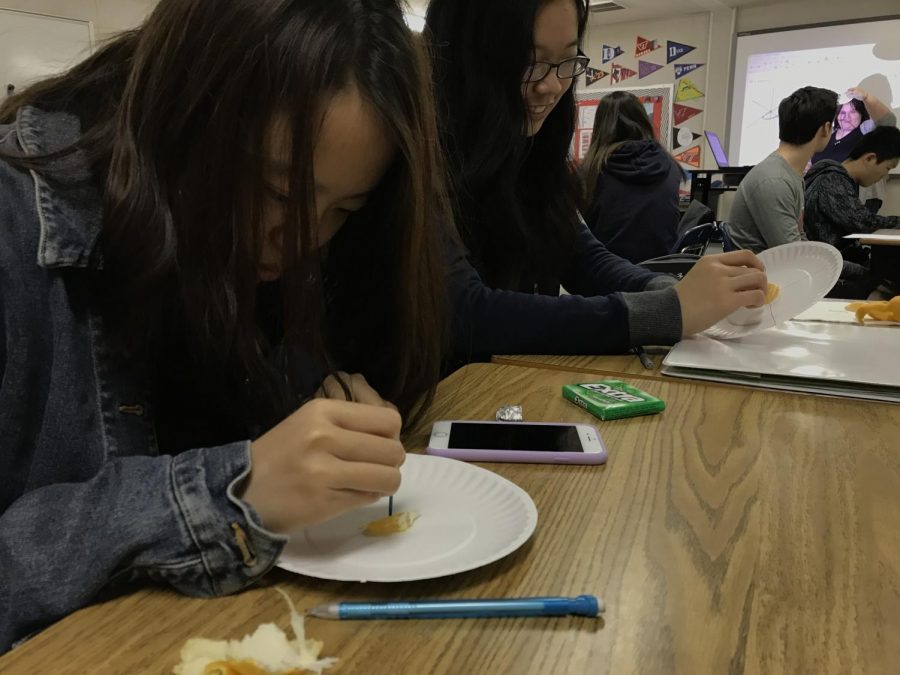 Taking the third integral of a four-dimensional figure. This doesn't seem like an easy task, but in multivariable calculus with Ginnie Quarry, this becomes a lot simpler.
Quarry, who teaches all multivariable calculus classes at McLean, has used multiple foods so far this year.
"We've used SunChips and Pringles to picture three-dimensional figures," said Kara Tung, a senior in Quarry's seventh period multivariable calculus class. 
Chips, however, were not the only instance of this version of teaching.
"And we've used slices of oranges to picture integrals of the fourth dimension," Tung said.
Those who have never taken multivariable calculus might not understand the powerful impact that this has on students. The students enrolled in the class do feel a difference. That knowledge is everything in education, so hopefully more teachers will follow in Quarry's footsteps and make a lesson that satisfies the brain and the body.
"Using food in the classroom is an interesting and engaging take and is especially useful in a complex class like multivar," Tung said. "It helps us imagine the different planes and shapes."
Don't think food is necessary for learning topics like these? Click here to test your knowledge about triple integrals.