You Can't Take It With You review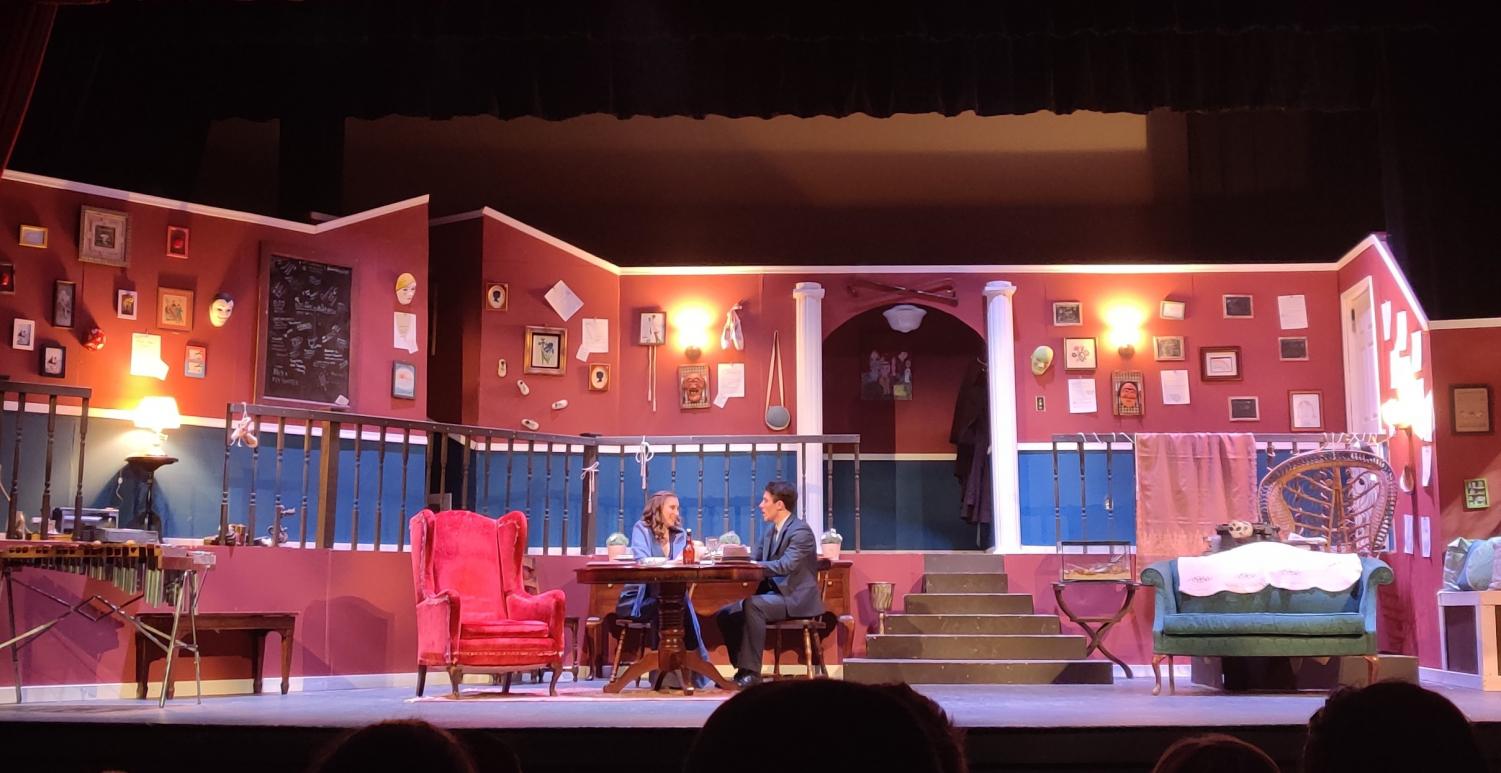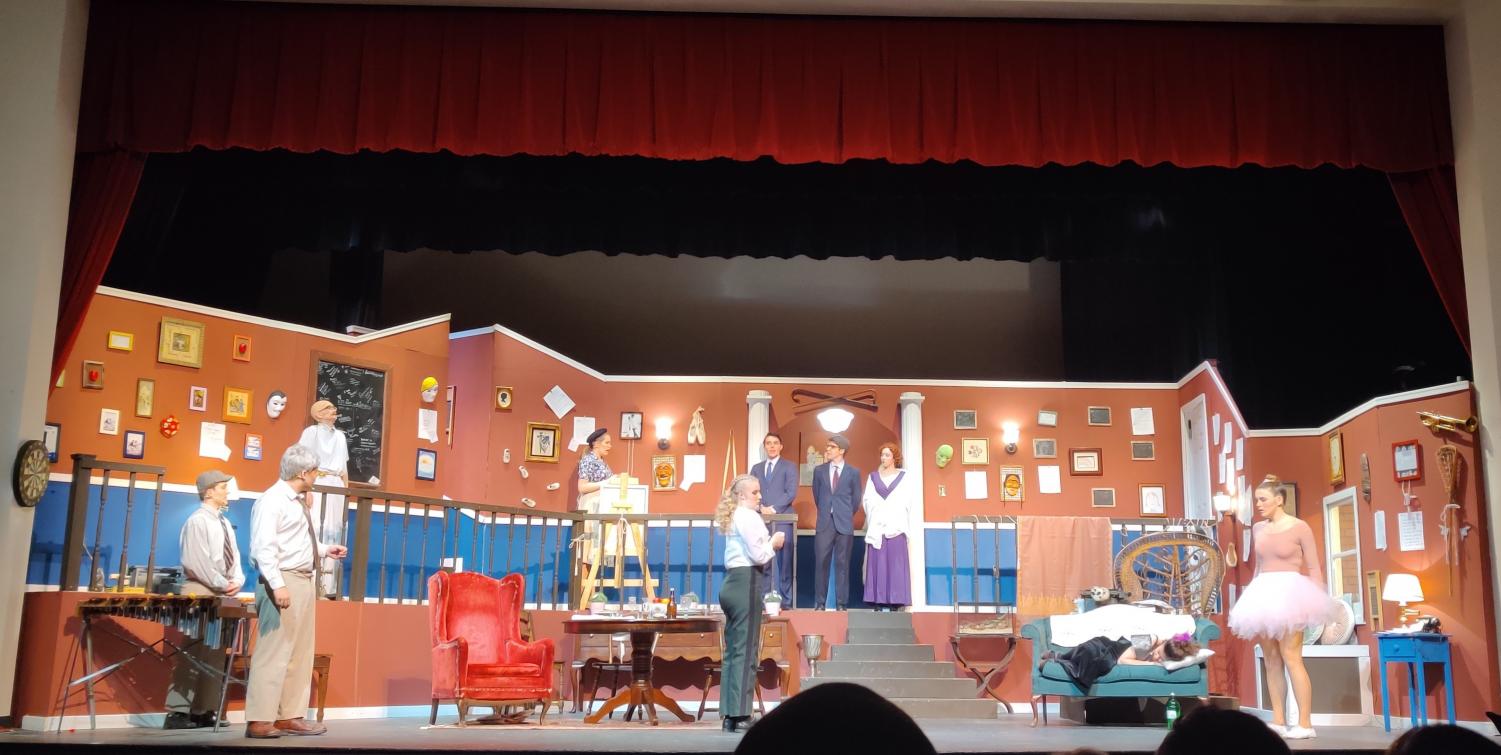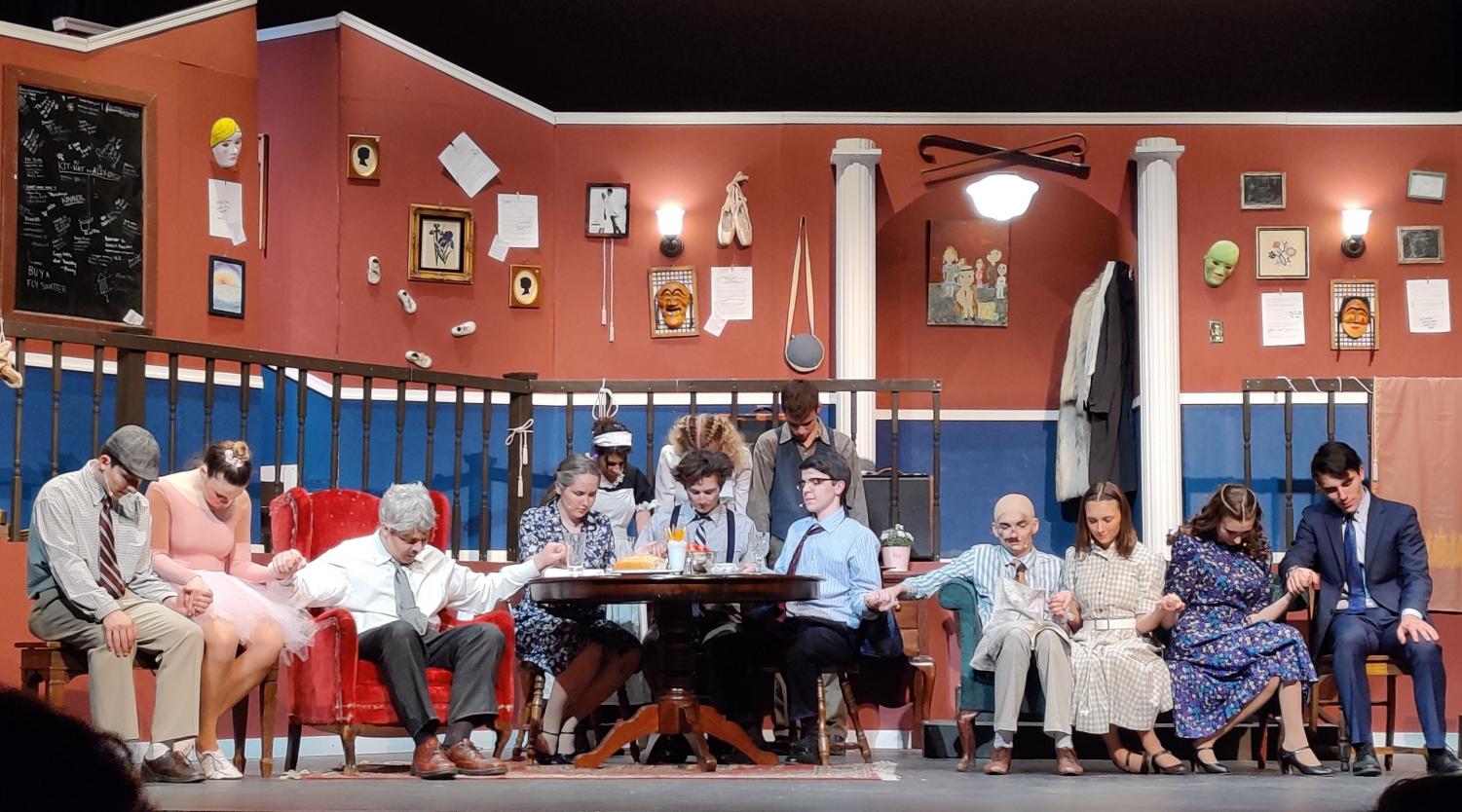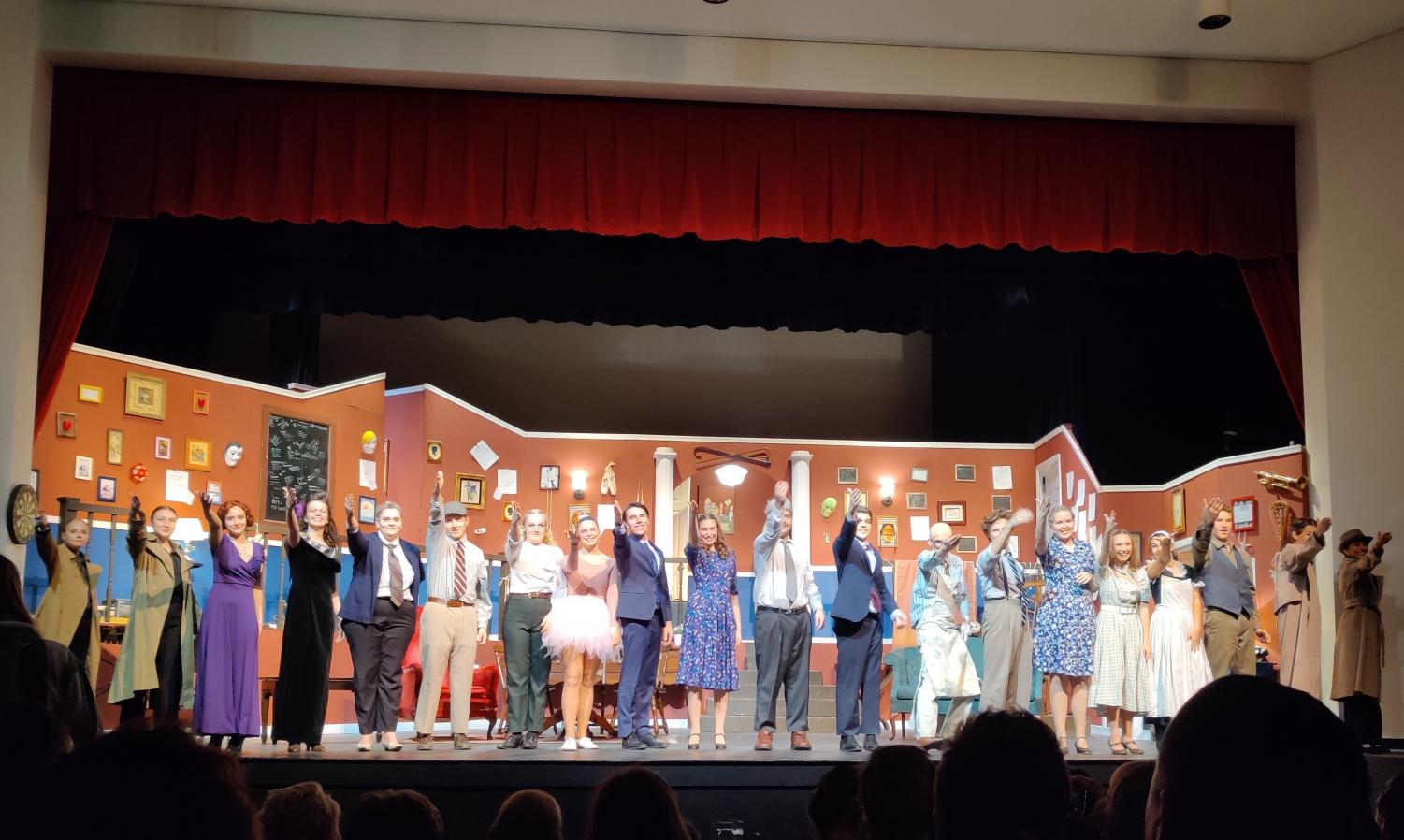 An Avid snake collector, grown man with a toy boat, unashamed playwright, horrible ballet dancer and xylophone musician make up the core of the Vanderhof family. The only "normal" one is Alice, the main character of You Can't Take It With You by Moss Hart and George S. Kaufman. 
The conflict of the play is established when Alice admits that she has a date coming to her house, and she wants her family to be on their best behavior. She explicitly tells her mom not to read any plays for him, her grandpa not to let a snake bite him and her sister not to dance for him. 
Naturally, Alice's wishes cannot be fully realized. While Alice's date, Tony Kirby, assures Alice that he accepts her eccentric family the way they are and proposes to her, the collision of Tony and Alice's families is not quite so smooth. 
The play started off a tad dry: the quirkiness of the Vanderhofs is redundant after a while and Tony's proposal isn't very gratifying considering it's one of the first scenes the audience sees him in. However, the play really shines when the Kirby and Vanderhof family are thrown into the same house together. 
The eccentricity of the Vanderhof family finally pays off when juxtaposed against Tony's Wall Street parents. As everything goes wrong, all of the characters work against each other perfectly to make it as funny as possible. Alice glares daggers at her family the entire night as they struggle to welcome Mr. and Mrs. Kirby, and Mr. Kirby has to hide his disdain for the particularities of the Vanderhofs. 
Going into the second act, I had high hopes for the rest of the play. I had forgotten about the beginning and was ready for more crazy shenanigans. However, it fell back into a couple of one-off conversations between the Vanderhofs, and when Mr. Kirby came back, there was a quick and unsatisfying conclusion. The theme of "doing what you want" seemed obviously forced into the ending, making it seem rushed and preachy. 
Despite some of the play's faults, the production by TheatreMcLean was still amazing. The intricate details of the set were outstanding: functioning lights plugged into outlets, a trap door to the "cellar," masks lining the walls, a real-looking snake terrarium, a dart board hung on the wall, etc. 
And the acting by the Fulton Cast also brought something special to the play. Graham Cole as the grandfather provided consistently funny lines throughout the play and acted as a moral voice. Rebecca Blacksten brought just the right amount of spunk to Alice, who could have easily been a bland main lead. 
All in all, the play certainly had some hilarious moments, but I couldn't find myself relating to what was supposed to be the heart of the show. 
Rating: B+