Boys varsity soccer season wrap-up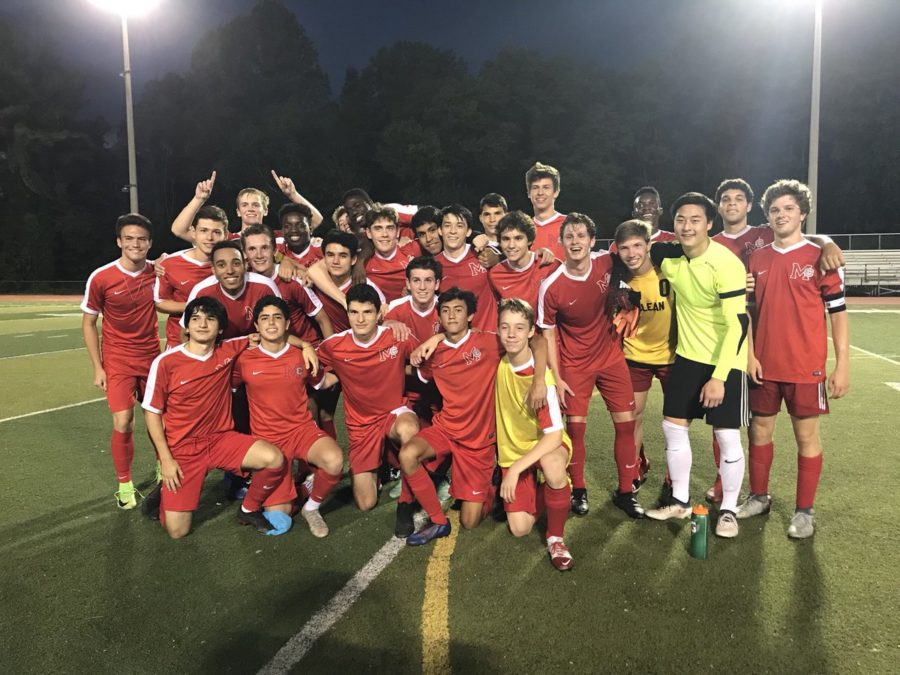 On this past Wednesday, the boys varsity soccer team lost their regionals game against Madison. The game first went into double overtime and then into a penalty shootout where McLean lost 8-7.
"The game on Wednesday was extremely close both teams had equal amounts of chances however we couldn't quite finish them. After the 80 min of regular time it was still 0-0 so we played another 10 min of overtime, and then went on to double overtime for another 10 min. It was still 0-0 by the end of double overtime so we went onto penalty shootouts where the final score was 8-7 Madison," said junior Ben Torres, who plays the outside back position for McLean varsity. "As a player you dream of playing in championship games and even though it was only the semi finals this game would decided if we qualified for states or not, so in a way it was a championship game."
Torres and the other players on the team enjoyed being able to put their skills to the test. Not only was the game exhilarating for the players, though. Fans were also able to have fun at the game.
"[McLean] played very well and had possession most of the game. They [also] took many shots which had the crowd on their feet," said sophomore Ellen Shine, a common audience member during the varsity games. "The crowd was super into it and everyone was hype."
Having such a large crowd was a new experience for the boys during this time of the year.
"It was extremely exciting to see how far we have come as a group and to see how hard work and our trust in each other allowed us to overcome many obstacles. It's been 9 years since the last McLean boys varsity team has had a home regional game and that was definitely a big accomplishment for the group," Torres said.
The boys didn't just do well in regionals, though. They also did a lot better during their regular season.
"Our record was 8-9-1 which is a massive improvement from last years 3-10-3 record," Torres said. "Early on in the season our record was 1-5, [so] our biggest challenge was finding our rhythm and play style especially since we had new players in different positions. It took a lot of communication with our coaches as well as with our team to be able to finally settle down and figure out a system that maximized all of our talent in the most efficient way possible. Starting the season like that was a major setback but we persevered and proved everyone in our conference and region that we are not meant to be taken lightly and it just shows how resilience and grit can take teams to the next level."
Hopefully next year the team will get their redemption against Madison that is well deserved.
"I'm really excited to see what they'll have in store for next season," Shine said.
As for the team, they have big ideas in mind.
"Our main goal every year is to hang a banner. Whether that's winning the district, region, or even states our main goal is always to win the championship for our school. Another plan of ours is to create a winning culture at McLean. Our school used to be very competitive and very athletic but over the past couple years we have grown soft and the pride and culture is not the same," Torres said. "It's time for a team and a sport to set the bar like we did this year as high as possible so future groups can follow in their footsteps."
Finally, the team has one final goal that they hope all of next year's McLean students will participate in.
"If sports like soccer, lacrosse, field hockey and baseball as well as many more were to get crowds as big as the ones that go to football or basketball games, our school spirit and culture would elevate to new levels. We have to find ways to get students out there supporting their fellow classmates," Torres said.