Now you're fighting with portals
Splitgate: Arena Warfare impresses players with an intriguing mix of two popular FPS games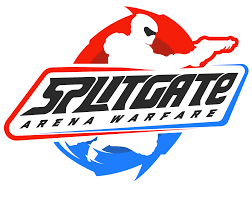 Earlier this May, "1047 Games" released a public beta for their upcoming game, Splitgate: Arena Warfare, which is an intriguing mix of multiple other games, including Microsoft's Halo series, Respawn Entertainment Titanfall series, and Valve's Portal series, that I will definitely be keeping my eye on.
Video by Splitgate: Arena Warfare/1047 Games
The game pits teams of players against each other in order to reach an objective as a group, and also allows them to create portals and use exo-movements like double jumps to traverse quickly around the map. This combination of  varying game play gives Splitgate another layer of strategy with regards to portal placements and taking advantage its unique physics to proceed further as a team. The game also features multiple different game modes which most players will already be accustomed to, including "Team Death match," "Free For All," "Capture Points," and so many more.
Splitgate additionally provides maps that are incredibly vibrant, colorful and created to perfectly match the essence of the game play; I was never under the impression that the map design was unfair, and the use of Unreal Engine helps make all of these maps look absolutely wonderful.
To go along with this, Splitgate's weapon selection is very similar to what you would typically find in a Halo game, in which players upgrade their arsenal by acquiring weaponry from spawn points found throughout the map, however the spawns do take some time to memorize. Sometimes, a team will try to crowd around the spawns to ensure they obtain the best weapons, putting the other team at a disadvantage against them. I also feel that the portals and exo-movements make some weapons, namably the assault rifles (especially the burst ones), obsolete when compared to the single-shot weapons such as the sniper rifle or pump shotgun.
Despite what some people may think, Splitgate wasn't very popular during its public beta release, however its game play is really quite entertaining to watch, so I really believe that the increase in video game streaming will aid this game's popularity to a great extent.
In conclusion, Splitgate: Arena Warfare is planned to set out its full release on May 24, and is a game that's definitely worth a try in my opinion. To summarize, after seven hours of playing the public beta version, I would rate this game a solid 4.5 out of 5 (A-).
Click here to check out the game on the Steam website! 
Rating: 4.5/5 (A-)
Rate Splitgate Here:
View Voting Results Here: