Girls softball participates in spring break tournament
Team finishes 1-3 at Grand Strand Softball Classic in Myrtle Beach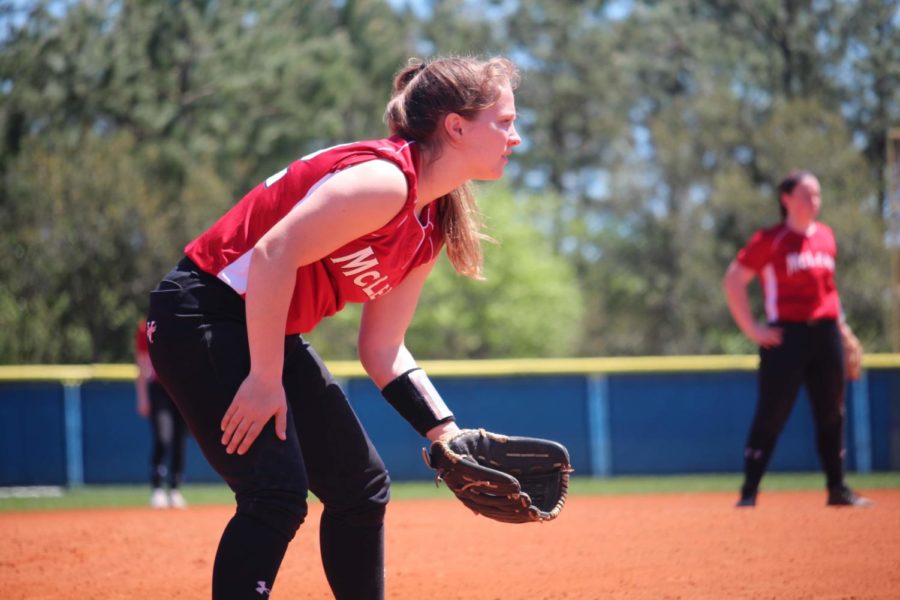 While most vacationing students hit the beach over spring break for relaxation and time off, the girls varsity softball team headed to Myrtle Beach to compete in the Grand Strand Softball Classic.
The team drove down down April 14, staying for a total of 5 days in a shared beach house. Aside from simply playing in the tournament, the trip serves as a team bonding experience.
"I think at Myrtle the team really becomes a team because if you live with people for a week, you really become family," senior varsity player Bailey Johnson said. "All 17 of us are down there living together and going on all these fun adventures together."
The team played one game each day, finishing the week with a 1-3 record—a tough loss following their championship win and perfect record at the tournament last year. The team lost two seniors from last year's roster, both who are now playing in collegiate athletics.
Softball gets their Spring Break trip started off right with a 15-6 victory over Moorefield (WV)!!!!

👍👍🥎🥎

— McLeanathletics (@McLeanathletics) April 15, 2019
"It wasn't our best tournament down there," Johnson said. "[But] our coach likes to claim that we learned something from it, which is true."
For Johnson and the other seniors on the team, the trip was bittersweet. Each has been on the team since they were underclassmen, making this year their third or fourth playing in the tournament.
"It was really hard knowing that this is our last spring break together because I grew up playing with the other seniors since we were all five," Johnson said.
Despite the record during the tournament, the softball team currently has a 9-1 record in the regular season and is undefeated in conference play. With high hopes from last year's run in the state tournament, the team plans to return to Richmond.
"I hope our team makes it farther than we did last year," Johnson said. "[And] I think we can."