Historic Notre Dame Cathedral catches fire
The famous piece of Gothic Architecture caught fire Monday in Paris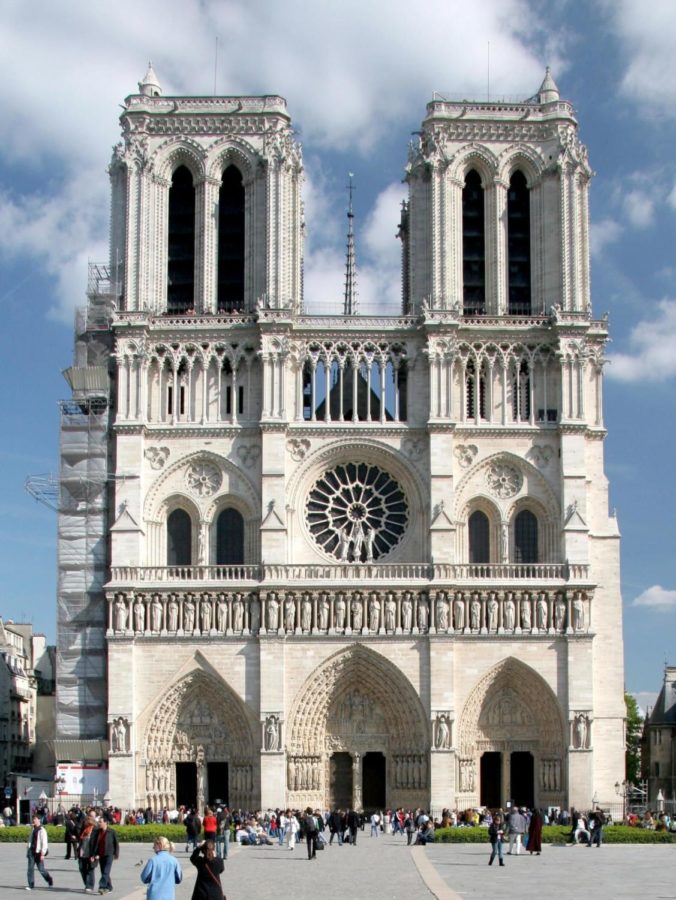 In 1163, the Bishop of Paris chose to replace the Romanesque Cathedral with a new Gothic building. In 1345, The Notre Dame Cathedral was finished. A gothic masterpiece, the Cathedral served as an important site both to Catholicism and the people of France. 
The Cathedral became a staple of France, with over 12 million visitors per year, according to The Washington Post. With more visitors than The Eiffel Tower, The Great Wall, and The Great Pyramids, Notre Dame is one of the most visited places in the entire world, as it shows magnificent architecture and the capability of architects during the Gothic Era in Europe.
Located in Paris, the Cathedral sat in the center of two different World Wars. Notre Dame stood standing as much of the rest of The European Landscape was ruined from the wars. However, the magical run came to a heartbreaking end as it erupted in flames on Monday. The cause was suspected to be from the construction being done on The Cathedral. 
Firefighters were able to put out the fire, but not before the famed Spire collapsed on top of the Cathedral in front of thousands of horrified onlookers. Much of the roof was also burned, leaving French President Emmanuel Macron to call the structure 'unstable'.
While much of the world is relieved that the structure was not incinerated to the ground, they stay on notice in the coming hours.
The fire at Notre Dame caused a delay in Macron's planned speech regarding violent protests across the country. However, billionaire François-Henri Pinault has pledged €100 million to help rebuild the Cathedral, and another billionaire family has pledged €200 million.
The rest of the world anxiously watches the upcoming hours and reports, and mourns the loss of a world treasure.