McLean Volleyball cruises through round one of regionals
McLean defeats Osbourn Park 3-1 in a fantastic game from the Highlanders as they advance to play Chantilly in the quarterfinals.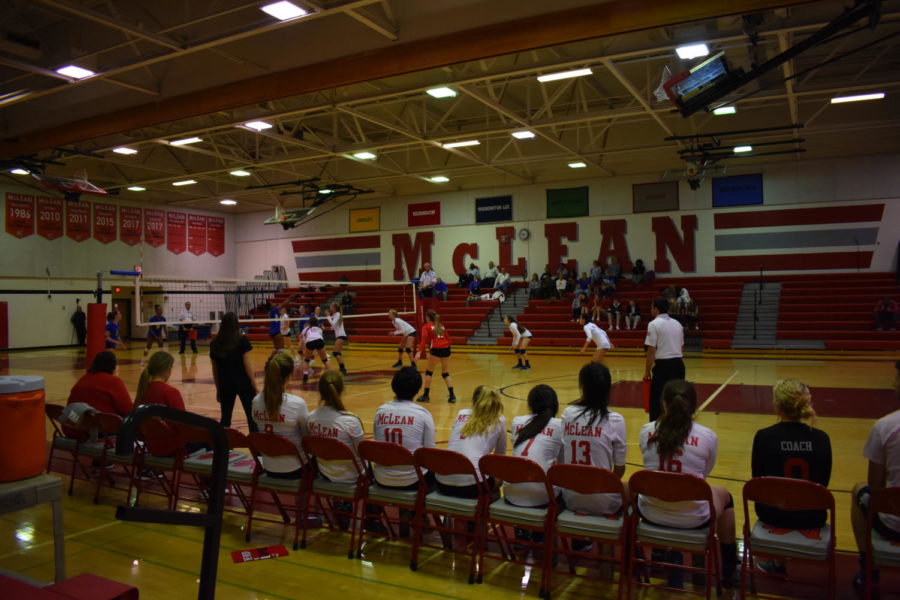 A 25-14 blowout in the fourth set ended the game as well as Osbourn Park's season. The Highlanders celebrated on the court as they defeated Osbourn Park in four quick sets to advance on to play Chantilly on Thursday in the Regional Quarterfinals. McLean won a competitive first set 25-17 behind a great effort at the net to help win many crucial points.
McLean trailed early in the second set before fighting back to tie it at 20, but Osbourn Park edged them out in a nail biting score of 25-22. However, McLean quickly overcame that with a third set score of 25-23, putting Osbourn Park's backs against the wall and heading into the fourth set with a chance to win.
The fourth set went the most smoothly for the Highlanders, turning on the accelerator from the start and pulling away from Osbourn Park with a phenomenal serving performance from Freshman Ella Park, as they cruised to a 25-14 set win to advance on to Chantilly on Thursday.