Oh deer: cross country runner hit by a deer
Senior Caroline Howley suffers from a contingent in her quad after being hit by a deer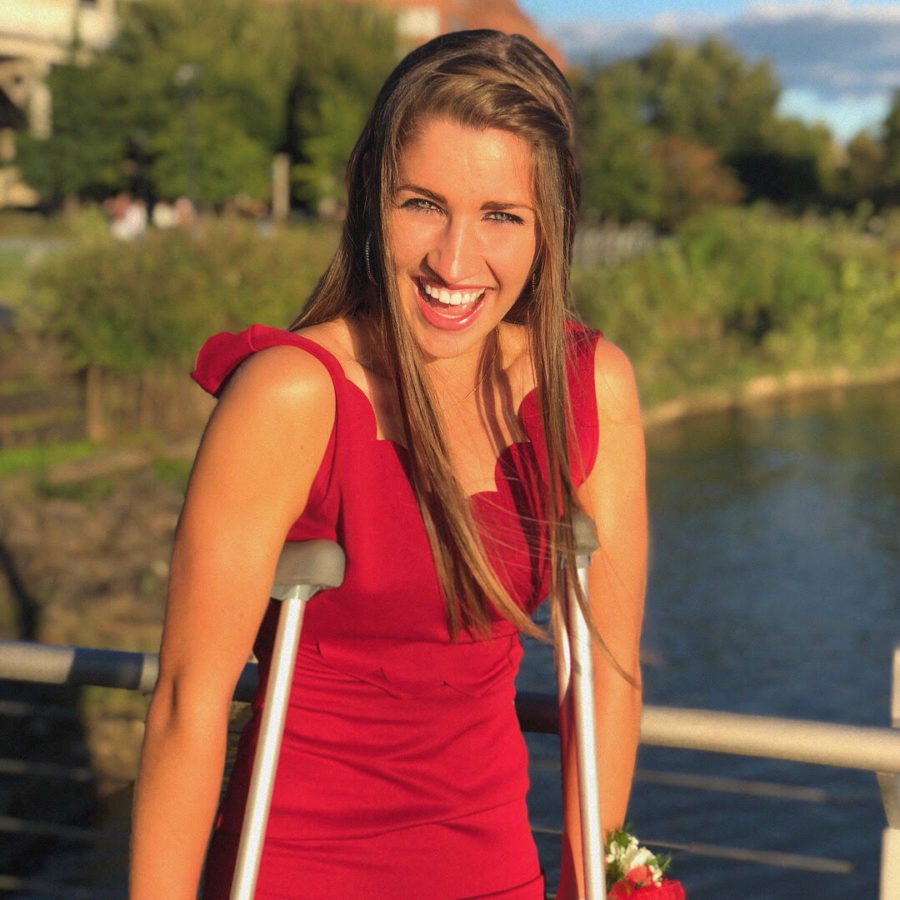 On the cold morning of Oct. 13, cross country captain senior Caroline Howley lined up at the starting line at the Milestat Invitational, ready for her third 5k race since her stress fracture last spring.
The race started, and Howley was making good time, in the top group of runners until there was a strange noise from the bushes.
"We were probably like 1000 meters in….and all of a sudden I heard a noise, and I looked over, and next thing I knew I was flying," Howley said.
As told by her teammates, Howley was faced with the seemingly impossible situation of being hit by a deer during her run. The injury came just weeks before McLean Cross Country would participate in districts.
"So luckily I didn't break anything, I just had a pretty major contingent in my quad that made it hard for me to bend it or put weight on it," Howley said.
The shock from the incident temporarily distracted Howley from the grueling pain. However, the most disappointing result was that Howley would miss all practices and meets leading up to districts.
"It took me out for about a week and a half, so I had to run districts without having run [for a couple weeks] which was pretty painful, but hopefully I'll be back for regionals in time to actually train," Howley said.
The McLean Cross Country finished fourth in districts, advancing to regionals.