Girls cross country came in second place in Liberty District Championship
The top seven girl runners in McLean High School's cross country team are advancing to the regional championships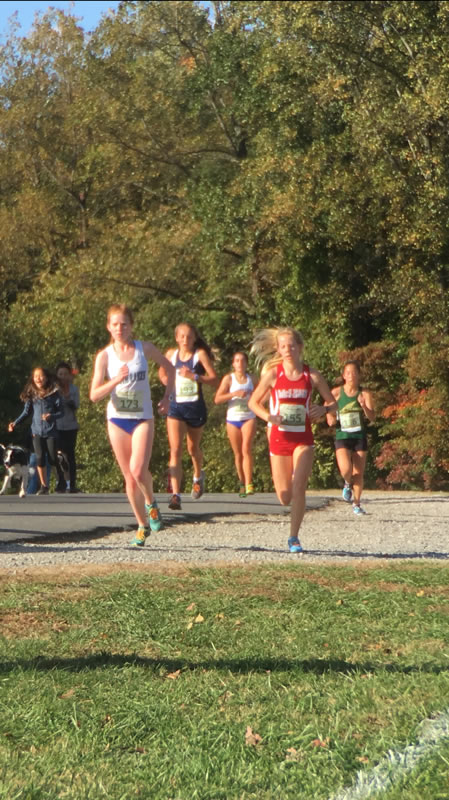 The cross country Liberty District Championship took place on Thursday, Oct. 26 at Burke Lake Park. The top seven girls and the top seven boys (with three alternates for each) from our school's cross country team went to represent McLean High School at the Liberty District Championship.
These runners were carefully chosen based on qualities that make a dedicated runner. The students had to be one of the top ten runners in our school's cross country team (20 runners total for both genders). They had to have a good attendance when it came to practices and meets (weekly competitions), also they needed to be the hardest workers on the team.  
The runners who were chosen are the following: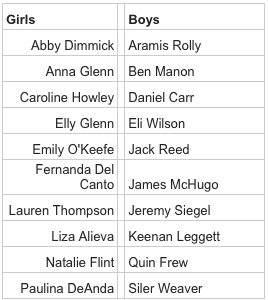 The girls cross country team placed in 2nd place overall in the championship and will be advancing to regionals. Unfortunately the boys cross country team, as a whole, did not place as one of the top four teams; so they will not be competing in regionals.
Despite that the whole boys team will not be moving on, Siler Weaver, a member of that team, will be advancing individually because he was one of the top 15 runners in his race and will also be going to regionals.
The distance that the runners had to cover was a total of 2.98 miles. The runners had to have intense training such as: 40 minute runs, 300 meter sprints, and weight training in order to prepare for the strenuous course, where many of them had accomplished new records.
"I really tried to push myself during practice and pace myself well during races… [at Districts] I dropped 45 seconds and got a new personal record of 19.25 [minutes] and not only crushed my goal, but automatically moved onto regionals," sophomore Natalie Flint said.
But, all of this hard work has paid off because the girls team and Siler will be competing at regionals on Nov. 2 at Burke Lake Park.