Metro opens Silver Line rail stations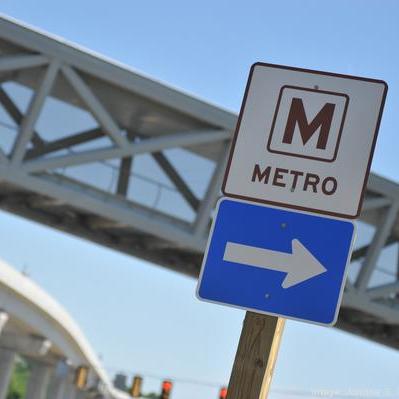 The first phase of Silver Line Metro stations opened to customers on July 26. With the line planned to reach Washington Dulles International Airport and eventually Ashburn by 2016, it promises to connect Northern Virginia with the rest of the D.C. metropolitan area more efficiently by providing additional public transportation.
Social studies teacher Rob Plunkett, who lives within walking distance of one of the stations, is optimistic about how the Silver Line will contribute to the development of the McLean community.
"I think it's good because it will change the nature of Tysons Corner in a dramatic way," Plunkett said. "I think you're going to get more people living in Tysons Corner; it means you're going to have more things like grocery stores and gas stations. I heard a rumor that there was a Wegmans coming in, so the more people you have, the more variety you have in terms of availability for everyday stuff."
Some students are excited about the transportation opportunities the Silver Line will bring to the community.
"It's going to make commuting a lot easier," senior Syed Kamal said. "Imagine trying to drive your car into D.C. every day. You need some sort of public transport system in Tysons."
The Silver Line will also increase the transportation options for field trips. The proximity to McLean High School and ease of access will make it far easier to use public transportation for field trips than ever before.
Social studies teacher Ian Howell plans to use the Silver Line to take students from his government classes on a field trip to the State Department in D.C.
"[Using the Silver Line] would be the easiest way to do it," Howell said. "Otherwise, it would involve having to work everything around the bus schedules—and to get buses, all of the buses have to finish their runs to middle schools and elementary schools, which means we would be starting really late. We would have very few hours down there before having to come back, and everyone's got practices, often at two or three o'clock in the afternoon, so the most efficient way is Metro."
No matter how the community intends to use it, the Silver Line is likely to have a profound effect on how the surrounding community chooses to travel.