US Soccer should embrace the European youth academy system
High school players lack opportunities to take advantage of talent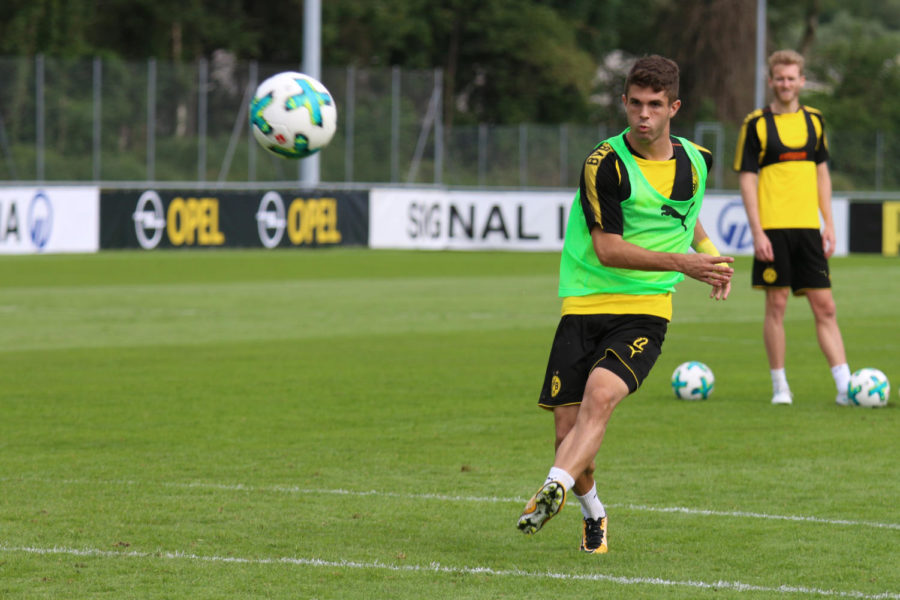 Josh Leong, Reporter
October 20, 2017
In the wake of the United States' disastrous failure to qualify for the 2018 World Cup, US Soccer Federation president Sunil Gulati wasted no time in declaring the need for a revolution. Simply put, the US doesn't have a good enough system of raising youth in the sport. 
"Up-and-coming talent in America need to challenge themselves by playing in Europe instead of going straight into Major League Soccer," USMNT dual international Jermaine Jones said.
Fundamentally, the way the US education system operates already puts American players at a disadvantage to overseas European talent. By the time players graduate college at 22 and seek professional contracts, many of their European counterparts have long established playing time at the club level.
"The [European] youth academy system is better equipped to make kids good at soccer because it facilitates their entrance into a major club," senior Reece Gerdes said.
Ousmane Dembele, 17, starts for FC Barcelona in Spain and is the second most expensive player in world. Kylian Mbappe, 18, is a starter for Paris Saint Germain in France. Marcus Rashford, 19, has been massively influential for Manchester United in England. Short of Christian Pulisic, 18, the United States has no professional teenage equivalents.
US culture embraces collegiate sports. But even with NCAA level athletics, the quality of soccer played in college remains far below the quality offered in Europe. The problem is systemic, and rooted in the development of high school players. American student-athletes are encouraged to complete high school and play in college, whereas committed European players tend to leave high school for football academies.
High school and collegiate level soccer also face competition from other sports.
"I think the main reason European nations are better than the US at soccer is because their best athletes play soccer. Our best athletes play football, basketball, or baseball. Not soccer," Gerdes said.
For US Soccer to improve, young players need to take their skills to Europe. Leaving high school for overseas academies is not a new conception, but is largely frowned upon by proponents of the US' strong education system. South American talent undergoes a similar pattern of shipping teenagers to European academies.
US Soccer's sole success story in the past decade has been 18 year old Christian Pulisic. At 16, Pulisic dropped out of high school in Hershey, Pennsylvania to attend Borussia Dortmund's youth academy in Germany. While it was a large leap of faith for kid, Pulisic's time with Dortmund have reaped enormous reward. He starts regularly in the Bundesliga and Champions League, playing toe to toe with the likes of continental superclubs Bayern Munich and Real Madrid. On international duty, despite his youth, Pulisic is by and far away the best player on the US Men's National Team.
What if more American students followed in Pulisic's footsteps? US high schools should embrace the European academy feeder system. The NCAA and Major League Soccer do not compare to foreign leagues. With US starlet Josh Sargent, 17, making a move to Werder Bremen in Germany next year, there is hope of a new generation of young US talent honing their skills in Europe. But Sunil Gulati is right: US Soccer is long overdue a revolution. And it starts with our youth.