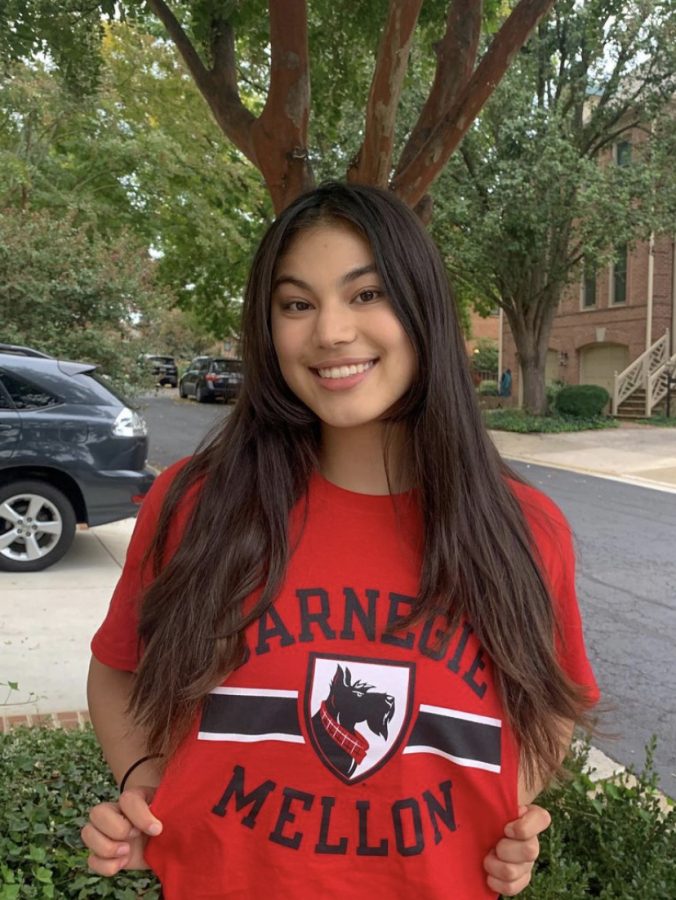 The morning of October 5th, the McLean volleyball team met in the locker room before school. There was a buzz of activity, the whole program decked out in white, listening to music and chatting about the big game later. Not only was McVolleyball riding a high from their nearly-undefeated season, they would have a chance to go up against their rival school and the only team they had lost to, Langley High school. 
The anticipation of the night continued throughout the school day. For senior Julianna McFarland, the day was especially important.
"I had gotten an email from the head coach [for the Carnegie Mellon women's volleyball team] during the school day, requesting a call." McFarland said. "I was very nervous, because I could tell this was the call where I would either receive good news or be told that they weren't interested in me."
That afternoon,  she verbally committed to play at the collegiate level at one of the nation's most well-regarded colleges. 
"I was just so proud of myself," McFarland said. "There were a lot of contributing factors that made the recruiting process really difficult for me, and I was so excited to be able to tell all my teammates about it that night."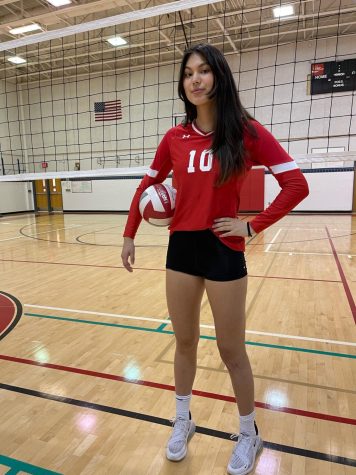 McFarland's accomplishment is a reflection of her strong will and undeniable commitment to the sport. After suffering a complete ACL and partial MCL tear in the spring of her junior club season, she had to work even harder to come back from her injury while still going through the process of finding a college that was the right fit for her.
"It was definitely difficult to get recruited because of my injury, and because of COVID," McFarland said. "A lot of coaches I was talking to would say, 'you're a great player, we just haven't had the chance to watch you in-person,'" McFarland said. 
McFarland focused on rehab and physical therapy, and was able to slowly gain back some of her mobility for her senior season, which let her participate in some areas of practice. 
"I was in a bad place mentally after I tore my ACL, and a lot of people didn't believe I could commit because I hurt myself during prime recruiting time," McFarland said. "I'm so happy to finally say I did it, and I have such a great system of support that helped me reach my goal."
McFarland is excited to officially sign with the team sometime this fall or spring and begin her freshman season next year. 
"I'm just so excited to meet my new teammates next year, and Carnegie Mellon is in a really cool alrea." McFarland said. "I've lived [in McLean] for almost 17 years, so Pittsburgh is going to be an exciting change."