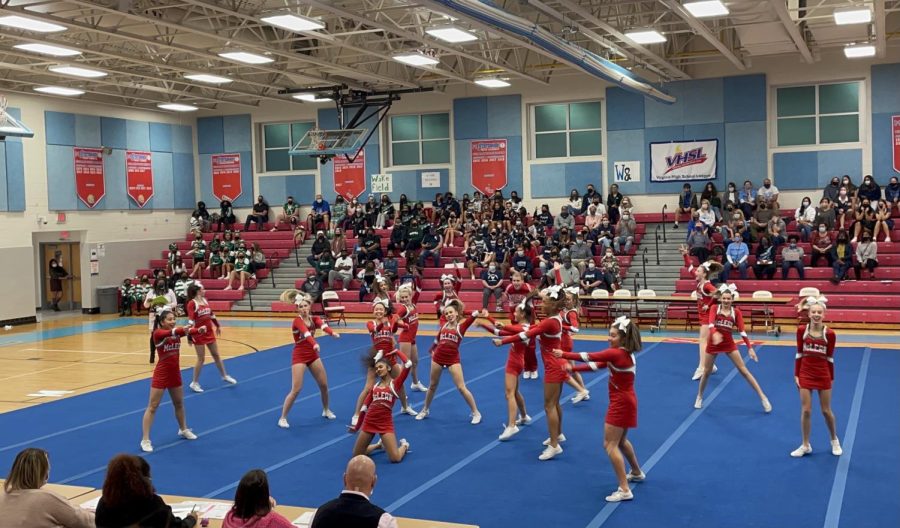 Sandra Cheng
McLean's varsity cheer team finished in second place at the Liberty District Finals on Oct. 19 after an impressive showcase at Marshall High School. Their high placement earned them a spot in the regional championships, which will take place on Oct. 30th.
"This is really big for McLean Cheer because it's the first time that we've made it to regionals since 2008," sophomore Kayla Smith said.
This year, the cheer team is working extremely hard to work their way back up after not seeing the results they wanted last season.
"Last year we got last place so we [have] definitely improved a lot since then," sophomore Maia Le said. We put out a routine that we were happy about and we were really excited coming off the mat, which wasn't the case last year."
Leading up to this competition, the cheer team practiced for two to three hours a day, six days a week.
"We have been practicing nonstop," Smith said. "We pushed ourselves to the limits at practices. We just focus and give each other so much encouragement. You can definitely see the difference in routines [compared to last season]."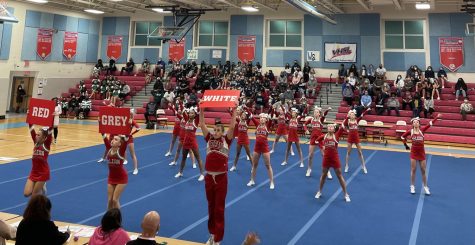 Their hard work paid off when they placed second overall out of the seven teams competing, crushing the competition and beating their rival, the Langley Saxons. Sophomore Emery Conroy was named first team All-District cheerleader while Kayla Smith, Anna Ntep, Sianna Khandhar, and Maia Le all made second team All-District honors.
"I'm really proud of us," Le said. "We hit all our stunts, nothing fell and we made McLean look really good."
Despite their near-perfect performance, McLean fell just short of Marshall in their opponent's home gym. Just like the previous week, Marshall was able to snag the first place title from McLean.
"We were only five points away from [Marshall], so I think that we can definitely top them next week," Le said.
The McLean section of the noisy gym was packed, as both the junior varsity and varsity football squads showed out in uniform to cheer for their fellow Highlanders, who always do the same for them every Friday.
"The performance was very solid," said sophomore varsity football player Vaughn McCollough. "They were very in sync and you could tell that they had a lot of chemistry together. I was very happy I could come out again and support my cheerleaders."